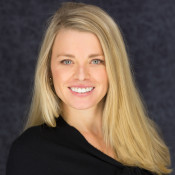 Kristen Marquis is an attorney and digital media expert with a background in marketing. Through her company, WebPresence, Esq., she works with attorneys to enhance reputations, establish thought leaders, and develop new business through customized social media campaigns, ethically-sound legally blogging, website design, video marketing, online reputation and public relations management. Kristen sits on the board of the Santa Monica Bar Association and the Executive Committee of the Beverly Hills Bar Association's Personal Injury Section, and volunteers at the Santa Monica Animal Shelter. Kristen is a graduate of the University of Texas at Austin, where she was an NCAA springboard and platform diver and All- American athlete, and the Pepperdine University School of Law.
Sponsors

Ruby Receptionist is the smart and cheerful team of virtual receptionists trained to make a difference in your day. From their offices in Portland, Oregon, they handle your calls with care. They deliver the perfect mix of friendliness, charm, can-do attitude, and professionalism. Best of all, your callers will think they work in your office. Meet them!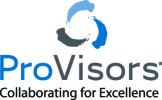 ProVisors is a community of over 4,000 senior-level trusted advisors, including attorneys, accountants, and financial services professionals, from international, regional and boutique firms. All have the common goal of sharing knowledge and  resources to help each other provide exceptional service to their clients.
Listen to the podcast
Fail fast to succeed faster
Kristen learned that she had to be able to shift, realizing that her business didn't have to look a certain way to be successful.
Hear how Kristen learned that lawyers are sometimes slow to adopt and how she learned from that.
Kristen initially had a vision of what WebPresence, Esq. would look like and she discovered that the needs of her clients were different from that vision.
Tell us something good
Listen as Kristen tells us about her commitment to high quality content rather than cheap quantity content.
Kristen talks about being active on social networks.
Kristen discusses writing an article for California Lawyer on social media ethics.
What's on your desk?
Kristen shares how she help to increase both online and offline presence for her client firms.
Listen as Kristen explains how she works with clients of all levels including firms that are just starting out with everything from choosing a firm name and web domain to crafting a branding strategy.
Hear how Kristen helps with building a website and creating  content favored by Google that is both mobile and tablet friendly and responsive.
Kristen discusses the importance of regular monthly updates including connection to social media.
Kristen explains the importance of online reputation management.
Favorite Resource
LinkedIn
Read Above the Law daily to get the legal scoop.
Favorite Quote of the Show in a One Minute Clip
Thanks for Listening
This information is coming to you to inspire you and drive you forward. Be bigger than you know yourself to be! If you haven't already done so, please take a minute to leave a quick 5-star review rating and honest review on iTunes by clicking here.
Miranda McCroskey – host of Lawpreneur Radio