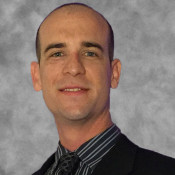 JJ Bisnar is the owner of JPB Inc. Legal Marketing, a marketing company that works exclusively with attorneys to get clients via the internet. JJ works with some of the most successful law firms ever to market on the internet, providing services as a one-on-one consultant for firm owners, a guest speaker at attorney mastermind groups, as well as a full marketing provider for small to large law firms throughout the United States.
Listen to the podcast
Fail fast to succeed faster
JJ tells us that after his tremendous success in marketing for the firm where he was doing marketing and with case studies and other evidence, he thought that he would be able to generate clients immediately.  He quickly figured out that he would have to promote himself as well as having the great results.
Tell us something good
Hear JJ discuss the success he has had in helping build attorney's businesses, including generating 22 new Persoanl Injury cases for one of his businesses.  He also tells us about helping attorneys to understand not just how to get new business from the internet, he also helps them generate referral business by taking great care of their existing clients.
How do you support a Lawpreneur?
JJ starts by helping Lawpreneur's understand and define exactly what they want in marketing.  Once they have a direction JJ helps them to develop a plan to get there
JJ also teaches his clients to nurture their clients both old and new to make sure that they remain clients for the long term and become referral sources.
Favorite Resource
JJ tells us that he thinks the best resource for an attorney is to join an attorney mastermind.
Favorite Books:
Thanks for Listening
This information is coming to you to inspire you and drive you forward. Be bigger than you know yourself to be! If you haven't already done so, please take a minute to leave a quick 5-star review rating and honest review on iTunes by clicking here.
Miranda McCroskey – host of Lawpreneur Radio