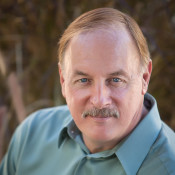 Steve Smith of GrowthSource Coaching is a 30 year veteran of the consumer products industry. He decided to open GrowthSource Coaching after seeing so many business owners struggle with professional challenges that he had learned to overcome.
Listen to the podcast
Fail fast to succeed faster
While working for one company, Steve explains that he got too comfortable in his position.  He wasn't looking ahead to see what was coming and ended up getting steamrolled when he was let go.
Steve reminds us to never take your eye off the road ahead.
Tell us something good
Steve tells us that he has had clients from all over the world and finds it interesting that the problems they face are the same for business owners no matter where they are from.
Listen as Steve describes how he enjoys working with husband and wife teams, explaining that usually their biggest challenge is keeping their personal and professional lives separate.
How do you support a Lawpreneur?
Steve offers video, phone and in person consultations.
Steve works with lawyers most often.  He relates to us that most attorneys on their own don't "get" that they are business owners.  He offers a simple technique to start changing their mindset:  When introducing yourself, after giving your name say, "I own an X law firm practicing Y law."
When marketing yourself, you should present yourself as a solution to their legal problems.
Favorite Resource
Favorite Books:
What Got You Here Won't Get You There: How Successful People Become Even More Successful America's most sought-after executive coach shows how to climb the last few rungs of the ladder.  The corporate world is filled with executives, men and women who have worked hard for years to reach the upper levels of management. They're intelligent, skilled, and even charismatic. But only a handful of them will ever reach the pinnacle — and as executive coach Marshall Goldsmith shows in this book, subtle nuances make all the difference.
Thanks for Listening
This information is coming to you to inspire you and drive you forward. Be bigger than you know yourself to be! If you haven't already done so, please take a minute to leave a quick 5-star review rating and honest review on iTunes by clicking here.
Miranda McCroskey – host of Lawpreneur Radio