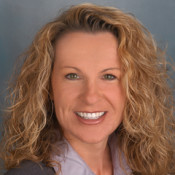 Diana has 25+ years of professional experience in Sales & Marketing.  She worked in the Insurance Industry for over 10 years and then transitioned into Real Estate and now owns her own Boutique Real Estate Brokerage firm in Huntington Beach.  MBA and Minor in Marketing, Real Estate Broker. She is affiliated with National Association of Realtors, California Association of Realtors, Orange County Association of Realtors and a Certified Short Sale & Foreclosure Specialist.  Diana is also a Board Member of Kiwanis of Huntington Beach.
Sponsors

Ruby Receptionist is the smart and cheerful team of virtual receptionists trained to make a difference in your day. From their offices in Portland, Oregon, they handle your calls with care. They deliver the perfect mix of friendliness, charm, can-do attitude, and professionalism. Best of all, your callers will think they work in your office. Meet them!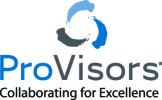 ProVisors is a community of over 4,000 senior-level trusted advisors, including attorneys, accountants, and financial services professionals, from international, regional and boutique firms. All have the common goal of sharing knowledge and  resources to help each other provide exceptional service to their clients.
Listen to the podcast
Fail fast to succeed faster
Diana discusses growing by trial and error after leaving the corporate world.
Listen as Diana talks about discovering how as she moved in to real estate she had no control in what was a completely different model and everything halted
Hear how Diana recognized that she would need to diversify by looking in to her current business model and creating a different block of buyers.
Tell us something good
Connections to Lawpreneurs have been extremely important for supporting her clients in Trust resolution matters and investment support through creating investment vehicles such as LLC's.
Creating a block of buyers as investors in both long term and short term investing for Residential Real Estate and Long term commercial property.
What's on your desk?
Constantly helping our residential buyers.
Managing property for long term investors and helping to sell and resell residential property
Favorite Resource
WiseAgent is our CRM tool.  It helps us keep up excellent relations with our clients
The MLS is vital to our business to support both residential and commercial customers
NAWBO (National Association of Women Business Owners) – is a tremendous resource for business support
Favorite Books:
Your Road Map for Success: You Can Get There from Here Defining success is a difficult task. Most people equate it with wealth, power, and happiness. However, true success is not a thing you acquire or achieve. Rather, it is a journey you take your whole life long. In a refreshingly straightforward style, John Maxwell shares unique insights into what it means to be successful. And he reveals a definition that puts genuine success within your reach yet motivates you to keep striving for your dreams.
Favorite Quote of the Show in a One Minute Clip
Thanks for Listening
This information is coming to you to inspire you and drive you forward. Be bigger than you know yourself to be! If you haven't already done so, please take a minute to leave a quick 5-star review rating and honest review on iTunes by clicking here.
Miranda McCroskey – host of Lawpreneur Radio