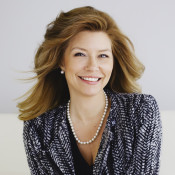 Nicole Wipp is an estate planning and elder law attorney based in Southeast Michigan, with a successful law practice that was built mostly by utilizing strategic marketing principles, instead of referrals. She is also the creator and host of the Smart Planning 101 podcast, a place for legal, financial and healthcare advice.
Listen to the podcast
Fail fast to succeed faster
Nicole tells us that her biggest failure was practicing in an area of law where she had no passion.  However, she explains that it did lead to where she is now.
Tell us something good
Listen as Nicole tells us that becoming an elder law attorney was never on her radar but she loves it!  She infuses her practice with all she knows about marketing and is happier than she's ever been.
What's on your desk?
Nicole helps people protect the assets they have worked their entire lives to save and not outlive their money.
Nicole also hosts a podcast called SmartPlanning101 that discusses intelligent estate planning, strategic financial decision making, health care options, and more.
Favorite Resource
Canva gives you everything you need to easily turn ideas into stunning designs. Create designs for Web or print: blog graphics, presentations, Facebook covers, flyers, posters, invitations and so much more.
Favorite Books:
The E-Myth : Why Most Small Businesses Don't Work and What to Do About It .  In this expanded edition of The E-Myth, business guru Michael Gerber adds new information from both small and Fortune 500 companies to guide people through a business' developmental growing pains, showing them how to turn around a business that doesn't work into one that works in a predictable and profitable way.
The Challenger Sale: Taking Control of the Customer Conversation Based on an exhaustive study of thousands of sales reps across multiple industries and geographies, The Challenger Sale argues that classic relationship building is a losing approach, especially when it comes to selling complex, large-scale business-to-business solutions. The authors' study found that every sales rep in the world falls into one of five distinct profiles, and while all of these types of reps can deliver average sales performance, only one-the Challenger- delivers consistently high performance.
Thanks for Listening
This information is coming to you to inspire you and drive you forward. Be bigger than you know yourself to be! If you haven't already done so, please take a minute to leave a quick 5-star review rating and honest review on iTunes by clicking here.
Miranda McCroskey – host of Lawpreneur Radio