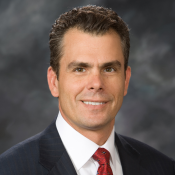 John Sabourin of Tenant Guardian is a 25 year commercial real estate veteran who advocates strongly for his clients, who are primarily tenants in class A office buildings. Tenant Guardian is a boutique commercial real estate firm focused on tenant representation. They are committed to negotiating the best deals in the marketplace for their clients. Over 25 years of specialized experience in tenant representation ensures that their clients are protected and valued during these increasingly complex transactions. They regularly save their clients money by restructuring their current leases, recovering overbillings by landlords and leveraging the market to maximize concessions when negotiating lease renewals or relocations. Their process is based on three simple things: sound strategy, tenacious negotiation and rigorous execution.
Listen to the podcast
Fail fast to succeed faster
Listen as John tells us his biggest mistake was taking a listing early on in his career.  Taking the listing had him working for a landlord which highlighted his love of tenant representation.
Tell us something good
John says that his clients are his success.  He has started out with small transactions and has grown the business with them.
How do you support a Lawpreneur?
Tenant Guardian serves Lawpreneurs in the negotiation and execution of the lease.  They bring on specialized leasing attorneys, architects and designers to make sure that the space is exactly what the client needs.
Favorite Resource
Co-Star (Real Estate information subscription service)
Financial analysts
Thanks for Listening
This information is coming to you to inspire you and drive you forward. Be bigger than you know yourself to be! If you haven't already done so, please take a minute to leave a quick 5-star review rating and honest review on iTunes by clicking here.
Miranda McCroskey – host of Lawpreneur Radio