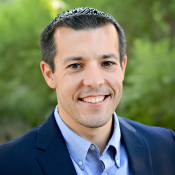 Kevin Snyder of Snyder Law, PC is a husband, father, and an attorney dedicated to his family and clients. Always eager to grow and find new ways to provide more value to his community, he left the public defender's office to empower parents to plan to protect their families for tomorrow so they can live their happy lives today. His mission is to enhance his client's lives by providing them with the peace of mind that their loved ones will be cared in the best way, by who they want, and will avoid conflict and court in the event the unthinkable happens. Kevin still maintains a criminal and juvenile defense practice where he continues to zealously defend his clients with compassion. In everything he does, Kevin works hard so that his clients can rest easy knowing they are being represented by an attorney who cares and is one of the very best.
Listen to the podcast
Fail fast to succeed faster
Listen as Kevin tells us that he learns something everyday.
Kevin says that his biggest learning came when he realized that the idea he was chasing, going in to private practice with a partner, was not the correct pathway for him.  As soon as he saw that he pivoted and tells us that it has been much more empowering to be on his own.
Tell us something good
Kevin says that opening the doors of Snyder Law has been a huge success.  He is living his vision.
Hear Kevin tell us about retaining his first estate planning client who was an existing criminal defense client.
What's on your desk?
Kevin is focusing on growing his estate planning practice.
Kevin also practices criminal defense and especially juvenile defense
Favorite Resource
Podcasts such as LawpreneurRadio.com and The Art of Lawyering have been essential to Kevin's growth as inspiration and by connecting him to other great resources
Karen Snyder – Kevin's wife is a huge part of growing the practice.  Kevin says that without her support his journey as a Lawpreneur would have been impossible.
Favorite Books:
The Go-Giver: A Little Story About a Powerful Business Idea The Go-Giver tells the story of an ambitious young man named Joe who yearns for success.
Adversaries into Allies: Master the Art of Ultimate InfluenceDrawing on his own experiences and the stories of other influential people, communication expert Bob Burg offers five simple principles of what he calls Ultimate Influence—the ability to win people to your side in a way that leaves everyone feeling great about the outcome. In the tradition of Dale Carnegie's How to Win Friends and Influence People, Burg offers a tried-and-true framework for building alliances at work, at home, and anywhere else you seek to win people over.
Thanks for Listening
This information is coming to you to inspire you and drive you forward. Be bigger than you know yourself to be! If you haven't already done so, please take a minute to leave a quick 5-star review rating and honest review on iTunes by clicking here.
Miranda McCroskey – host of Lawpreneur Radio