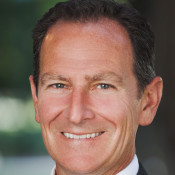 JONATHAN J. DUNN is a partner in Salamirad Morrow Timpane & Dunn LLP's Irvine, California office. Jonathan focuses his practice in construction practices, creditor's rights and remedies, including bankruptcy and work-outs, and transactions in construction, debtor/creditor and commercial matters. Prior to joining Sedgwick, Jonathan was an in-house attorney with two national bonding companies and handled construction defaults in the Western United States, as well as being active in his family's construction business. Jonathan is a member of the ABA's Forum on Construction Law and Public Contract Law sections, a prior Vice Chair, Subcommittee of the Fidelity & Surety Law Committee, Tort Trial & Insurance Practice Section, as well as other construction and surety associations and legal bar organizations, including the Legal Advisory Committee of the Associated General Contractors of America. Jonathan obtained his J.D. from Seattle University School of Law (formerly Univ. of Puget Sound L.S.) in 1992, and his Bachelor of Arts degree in Economics from UCLA in 1989. Jonathan is licensed to practice in the states of Washington and California, as well as various federal courts.
Sponsors


My Case is a web-based legal practice management software built for the modern law firm. Start your free 30 days with My Case today. Tell them Lawpreneur Radio sent you!

Ruby Receptionist is the smart and cheerful team of virtual receptionists trained to make a difference in your day. From their offices in Portland, Oregon, they handle your calls with care. They deliver the perfect mix of friendliness, charm, can-do attitude, and professionalism. Best of all, your callers will think they work in your office. Meet them!
Listen to the podcast
Fail fast to succeed faster
Listen as John describes the challenge of joining a group of former colleagues who ran a Professional Corporation (PC).  They thought they could just change the name however, they quickly discovered that it wasn't that easy and they would need to structure as an Limited Liability Partnership (LLP).
Tell us something good
John talks about the great client support that he received as he moved to the new firm.  All of his clients moved with him which was overwhelming and encouraging.
Listen as John discusses the great support that they received from vendors as the created their new practice.
What's on your desk?
Commercial Law cases, mostly in very large construction contracts where there is a question around the scope of the project. Also working on cases involving delays, contractor bankruptcy and creditor matters.
Favorite Resource
The firm's bank, City National Bank, has been terrific.  They provide very personal service.
Copi Net is an excellent litigation support provider.
Favorite Books:
The Reluctant Rainmaker: A Guide For Lawyers Who Hate Selling It's no longer enough to just be a good lawyer. To thrive in this new economy you must also understand the business of law. You must learn how to "make it rain." You must become a rainmaker. What is a rainmaker? Rainmakers are the ones who help bring the money into your firm. The ones who help bring in the new clients. The ones who keep your potential client pipeline full. Rainmakers help practices succeed. If you aren't a rainmaker now, it's time to get moving.
Favorite Quote of the Show in a One Minute Clip
Thanks for Listening
This information is coming to you to inspire you and drive you forward. Be bigger than you know yourself to be! If you haven't already done so, please take a minute to leave a quick 5-star review rating and honest review on iTunes by clicking here.
Miranda McCroskey – host of Lawpreneur Radio