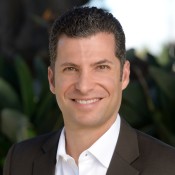 Curtis Kaiser of Kaiser Law Group is a board-certified specialist in estate planning with a business background and an MBA from UCLA. Curtis' practice is focused on estate planning for the millionaire next door. Curtis has taught Strategic Communication at UCLA's Anderson School of Business as well as Estate Planning at UC Irvine's paralegal program. In addition to running his thriving practice, Curtis is a co-chair of a local chapter of Tiger 21, North America's premier peer-learning group for high-net worth investors.
Listen to the podcast
Fail fast to succeed faster
Listen in as Curtis shares that he has hired really great, very talented people that didn't fit in the culture of his firm and that has been a recipe for problems.
Tell us something good
Curtis was in a peer learning group for MBA Students (Vistage) where he was challenged to create a business plan.  He created the plan in 2012 and by the end of 2014, he was already hitting the numbers that he had planned on acheiveing in 2017.
What's on your desk?
Curtis tells us that his practice is pretty evenly divided between estate planning and plan implementation.  Curtis says that a primary focus of the planning is on estate tax exemption by keeping things simple, especially through his focus on income and basis taxes.
Favorite Resource
A standing desk
A three-monitor set-up (with UltraMon to manage open windows across them)
Upwork (outsourced freelancers – formerly odesk.com)
Captio (easy way to send email to yourself from Iphone)
Weekly review (taken from David Allen's Getting Things Done)
Favorite Books:
Thanks for Listening
This information is coming to you to inspire you and drive you forward. Be bigger than you know yourself to be! If you haven't already done so, please take a minute to leave a quick 5-star review rating and honest review on iTunes by clicking here.
Miranda McCroskey – host of Lawpreneur Radio