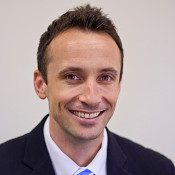 Evan Lamont is the CEO of TLG Marketing, a next generation marketing agency that helps attorneys and law firms generate more revenue through a quantitative, systematic approach to generating new client leads.
Listen to the podcast
How do you support a Lawpreneur?
Evan tells us about the process they use to define their clients niche to most effectively target online advertising efforts.
Hear how TLG has worked with Lanzone Morgan, LLP to have their web presence be among the strongest of Elder Abuse practices in the western US.
Evan discusses the importance of A-B testing for designing landing pages that leverage the practices focus on a niche market for online advertising.
Favorite Resource
Favorite Books:
The E-Myth : Why Most Small Businesses Don't Work and What to Do About It .  In this expanded edition of The E-Myth, business guru Michael Gerber adds new information from both small and Fortune 500 companies to guide people through a business' developmental growing pains, showing them how to turn around a business that doesn't work into one that works in a predictable and profitable way.
Thanks for Listening
This information is coming to you to inspire you and drive you forward. Be bigger than you know yourself to be! If you haven't already done so, please take a minute to leave a quick 5-star review rating and honest review on iTunes by clicking here.
Miranda McCroskey – host of Lawpreneur Radio