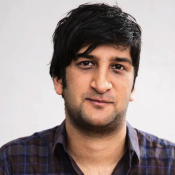 Nikhil Nirmel is an NYC-based entrepreneur in the nascent virtual professional services space. He is the solo founder and CEO of Lawdingo, whose flagship product Lawdingo.com allows people across the country to work with a lawyer online. Nikhil single-handedly leads the company, and took Lawdingo through the seed accelerator Y Combinator as a solo, non-technical founder, and raised a seed round of $850k. Prior to starting Lawdingo, Nikhil led quantitative research at Yelp, and was in charge business analysis at Yodle. Nikhil holds a BS in Economics from Penn's Wharton School.
Sponsors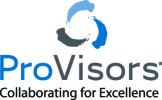 ProVisors is a community of over 4,000 senior-level trusted advisors, including attorneys, accountants, and financial services professionals, from international, regional and boutique firms. All have the common goal of sharing knowledge and  resources to help each other provide exceptional service to their clients.
Listen to the podcast
[http://traffic.libsyn.com/lawpreneurradio/Nikhil_Nirmel_Full.mp3]
Fail fast to succeed faster
Listen as Nikhil explains that the original concept for Lawdingo, offering video chat consultations with Lawyers billed by the minute was wrong in pretty much every direction and how they were able to pivot to where they are now.
Tell us something good
Nikhil tells us that getting the funding from Y Combinator was a huge success
Hear how the biggest success was having the vision for the product and seeing it in action today.
How do you support a Lawpreneur?
Lawpreneurs apply online directly with Lawdingo.com defining their education and areas of practice.
Consumers make a call or web chat and are helped with defining their needs and are then directed to a Lawyer.
Favorite Resource
Favorite Books:
Micromotives and Macrobehavior was originally published over twenty-five years ago, yet the stories it tells feel just as fresh today. And the subject of these stories—how small and seemingly meaningless decisions and actions by individuals often lead to significant unintended consequences for a large group—is more important than ever
Thanks for Listening
This information is coming to you to inspire you and drive you forward. Be bigger than you know yourself to be! If you haven't already done so, please take a minute to leave a quick 5-star review rating and honest review on iTunes by clicking here.
Miranda McCroskey – host of Lawpreneur Radio