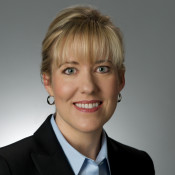 Cheryl Dunn Soto of Dunn Soto Law, APC is a San Diego attorney who represents individuals and entities throughout California. Her law firm, Dunn Soto Law APC, exclusively represents insurance policyholders in coverage disputes with their insurers. Cheryl has particular expertise representing businesses that have been denied insurance coverage under directors & officers, errors & omissions and other liability policies. She is passionate about helping policyholders obtain the coverage for which they have paid. Cheryl earned her Juris Doctor, summa sum laude, from the University Of Arizona College Of Law in Tucson, Arizona in 1993. Prior to entering private practice, Cheryl worked for five federal judges, including a Ninth Circuit judge. She is licensed to practice in California, New York, and Arizona, although she currently limits her practice to California.
Listen to the podcast
Fail fast to succeed faster
Listen as Cheryl describes how she began building her practice while she was of counsel for another firm.  She tells us that the firm took on a large case that had her working there more and building her own firm less.  Cheryl says that if she had it to do over again, she would put more effort in to building the practice around the work she was doing for the other firm.
Tell us something good
Cheryl tells a great story about saving a man's business by writing a very persuasive letter that got the insurance company to reverse its denial over coverage then paid about $100,000 in accrued legal fees before providing counsel in the class action lawsuit valued at about $150,000 and ultimately a $500,000 settlement in the case.
Cheryl relates another story of a client she helped with an insurance company where the coverage was canceled because the client filed a claim on a car that was sold to her without the dealer actually having title. After receiving a letter from Cheryl, the insurance company reversed its stance and reinstated the coverage and covered the claim the client had initially filed.
Favorite Resource
Thanks for Listening
This information is coming to you to inspire you and drive you forward. Be bigger than you know yourself to be! If you haven't already done so, please take a minute to leave a quick 5-star review rating and honest review on iTunes by clicking here.
Miranda McCroskey – host of Lawpreneur Radio