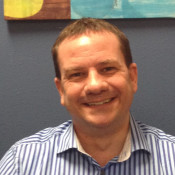 Joe Donnini, Esq. of Legal Value Firm is an experienced attorney, entrepreneur, educator, and business consultant. Having a diverse background has positioned Joe to gain perspective in multiple industries on many matters. Joe has assisted clients in key areas of business creation, development, operations, and finance.
Listen to the podcast
Fail fast to succeed faster
Joe tells us that success is the definition of multiple failures.
Joe gives the example of having had family businesses that grew too fast.
Joe reminds us that even when the money is appealing you have to make sure that you are working with the right partner.
Tell us something good
Joe says that one of his biggest successes was having the practical wherewithal to be able to take their business from an idea through its early iterations to the successful format they have now.
The two biggest outward signs of that success are:

Repeat clients.
Expanding relationships with professionals in the area around the business.

Joe reminds us that growing our own team is a success, and discusses training young attorneys to achieve their highest and best.
What's on your desk?
Joe explains that for Legal Value Firm they have taken an upfront approach with their services and pricing which are clearly laid out on their website.
Legal Value Firm provides services in these areas of law and more:

Business formation
Dispute resolution
Real Estate
Trusts/Wills
Family Law
Thanks for Listening
This information is coming to you to inspire you and drive you forward. Be bigger than you know yourself to be! If you haven't already done so, please take a minute to leave a quick 5-star review rating and honest review on iTunes by clicking here.
Miranda McCroskey – host of Lawpreneur Radio