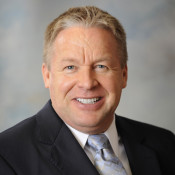 Dale Krause is the President and CEO of Krause Financial Services, a Wisconsin based corporation that designs, develops, markets, and distributes insurance products used in Medicaid and Veterans benefits planning throughout the United States. Krause Financial Services is the only attorney-led financial services firm in the nation that specializes in helping families qualify for Medicaid and Veterans benefits through the use of various insurance products. With over 25 years of experience Mr. Krause is a national Veterans Benefits and Medicaid Planning advocate, earning the distinct reputation as the "Pioneer of Medicaid Compliant Annuities."
Sponsors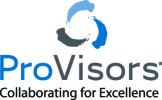 ProVisors is a community of over 4,000 senior-level trusted advisors, including attorneys, accountants, and financial services professionals, from international, regional and boutique firms. All have the common goal of sharing knowledge and  resources to help each other provide exceptional service to their clients.
Listen to the podcast
Fail fast to succeed faster
Listen as Dale tells us that when starting a nationwide business there are large costs involved and his frustration by the early results almost had him throw in the towel.
Dale explains the importance of understanding how to market.
Tell us something good
Dale shares that his greatest success has been to stay in the game as long as he has.  He has created a very effective team in the industry.
What's on your desk?
Dale tells us that annuities are their prime product.  He further explains that by converting assets to income, the form changes which creates eligibility for government grants.
Favorite Resource
Favorite Books:
Elder Law Answer Book 3rd Edition Written by nationally-known elder law practitioners, Robert B. Fleming and Lisa Nachmias Davis, the Elder Law Answer Book gathers the most current legal, regulatory, and practice guidelines from the core topics of elder law, long-term care, estate planning, retirement planning, healthcare decision making, and rights of the elderly — and presents this information in a thoroughly integrated, easy-access reference.
Thanks for Listening
This information is coming to you to inspire you and drive you forward. Be bigger than you know yourself to be! If you haven't already done so, please take a minute to leave a quick 5-star review rating and honest review on iTunes by clicking here.
Miranda McCroskey – host of Lawpreneur Radio