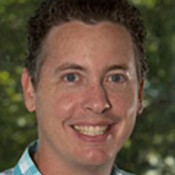 Matt worked as a criminal defense attorney at San Diego's largest consumer law firm for four years before starting his own practice in 2009. He was also the recipient of the 2007 San Diego Daily Transcript's "Top Young Attorney" award and selected as one of the Fastcase 50. After gaining experience managing a successful and growing private practice, Matt (along with co-founders Alex Dikowski and Chris Schulte) founded MyCase in 2010. He then spent several years building an extremely happy customer base before MyCase was acquired by AppFolio in 2012. In addition to being competitive in the courtroom, Matt enjoys rock climbing, golf and intense games of tennis.
Sponsors


My Case is a web-based legal practice management software built for the modern law firm. Start your free 30 days with My Case today. Tell them Lawpreneur Radio sent you!
Listen to the podcast
Fail fast to succeed faster
Matt relates to "failing faster," as the most important part of modern business eco-system.  In the tech world they focus on "agile development" which is the idea of doing the least amount of work on a particular item to deliver some sort of value then giving it to your customers and getting their feedback on that iteration.
Matt tells us how in the beginning they launched a product geared just toward communication and collaboration, but their customers wanted more.  My Case failed quickly there, and was able to pivot and go the practice management route instead.
The My Case team fails every day!
Tell us something good
Matt knew that he needed to run his criminal defense firm like a business.
While working at a firm early on he saw many business related things that he knew he would not want to repeat.
His number one piece of advice to new lawyers is "Treat it like a business!"
He created My Case to solve the problem of how to best communicate with clients; then enhanced My Case to build a full practice managment suite around it.
My Case was bought by AppFolio in 2012.
What's on your desk?
Working on a documentation system for MyCase.com.  There are new document management features coming soon.
Favorite Resource
Favorite Books
Favorite Quote of the Show in a One Minute Clip
Thanks for Listening
This information is coming to you to inspire you and drive you forward. Be bigger than you know yourself to be! If you haven't already done so, please take a minute to leave a quick 5-star review rating and honest review on iTunes by clicking here.
Miranda McCroskey – host of Lawpreneur Radio