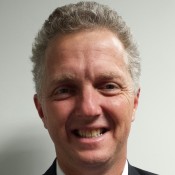 As a diver on the UCLA swim team, David Fleck was a two-time All-American and the PAC-10 Champion in the 10meter platform diving competition. As prosecutor in the Los Angeles District Attorney's Office, David became one of the nation's leading authorities on real estate fraud, including mortgage fraud, loan modification fraud, title fraud, and foreclosure fraud. Within 3 years of launching his own firm, he founded The Esquire Network that makes it easy and enjoyable for lawyers to develop referral relationships with other lawyers. In just 2 1/2 years, The Esquire Network has grown from a single networking breakfast to over 30 monthly events from Ventura to south Orange County.
Sponsors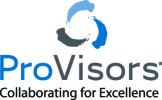 ProVisors is a community of over 4,000 senior-level trusted advisors, including attorneys, accountants, and financial services professionals, from international, regional and boutique firms. All have the common goal of sharing knowledge and  resources to help each other provide exceptional service to their clients.
Listen to the podcast
Fail fast to succeed faster
Listen as David tells us that one of the early challenges in setting up TENworking.com was with members not taking advantage of all the resources that were provided.
Tell us something good
David states that the future for TEN is very bright.  They will be opening San Diego and the Inland Empire in California in the begging of 2015 and Northern California later next year.
Hear how David describes TEN as a big firm in a virtual way.
Favorite Resource
Other Attorneys to ask questions and get support.
Favorite Books:
Thanks for Listening
This information is coming to you to inspire you and drive you forward. Be bigger than you know yourself to be! If you haven't already done so, please take a minute to leave a quick 5-star review rating and honest review on iTunes by clicking here.
Miranda McCroskey – host of Lawpreneur Radio