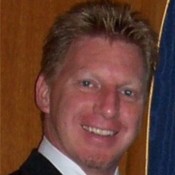 Robert English of The English Law Firm, APC is an attorney and mediator who has run an independent law practice since 1996.  His goal has been to provide effective legal services to everyone that needs help.  Robert was admitted to the California Bar in December 1996 and opened the Law Offices of Robert English.  In 2007 he changed the name to the English Law Firm and the office has remained open since then, even with some contract work with various firms.  Robert is veteran of the United States Army and was commissioned as a 2nd Lieutenant in 1989.  After law school, Robert served in the Army Reserves as a JAG (military attorney) from 2001-2003.  Roberts practice has included work primarily in Criminal Defense, Family Law, and Civil Litigation.  He has also practiced in other areas such as probate, bankruptcy, and immigration.  Robert is also a certified Minor's Counsel in both Orange County and Riverside County. Two other important areas for Robert are Mediation and Arbitration.  He has served as a Mandatory Fee Arbitrator for the Orange County Bar Association for ten years.  Robert also serves on the Mediation Panel for the Riverside Superior Court.
Listen to the podcast
Fail fast to succeed faster
Listen as Robert reminds us that it important to keep the pipeline full.  He tells the story of having a county contract doing public defense when the Public Defender was either overloaded or there was a conflict of interest.  He let that become a very large part of his income and when the contract ended he had nothing in the pipeline to keep the business going and had to take a low paying contract position.
Tell us something good
Robert tells us how he recently represented a shooting victim's family in a police brutality case in federal court.  Just completing the case was a huge success.
What's on your desk?
Robert discusses a federal action against the city of Murrietta that he is currently working on.   It is an abuse of process case where he saw a pattern of tickets being issued for something tat was not illegal, garnering revenue that the city was not entitled to.
Favorite Resource
My Case is a web-based legal practice management software built for the modern law firm. Start your free 30 days with My Case today. Tell them Lawpreneur Radio sent you!
DropBox is a free service that lets you bring your photos, docs, and videos anywhere and share them easily.  Never email yourself a file again!
Favorite Books:
The Four Agreements: A Practical Guide to Personal Freedom (A Toltec Wisdom Book)In The Four Agreements, don Miguel Ruiz reveals the source of self-limiting beliefs that rob us of joy and create needless suffering. The Four Agreements offer a powerful code of conduct that can rapidly transform our lives to a new experience of freedom, true happiness, and love.
Dead Sharks Criminal Defense attorneys are being killed. The only common denominator is that each attorney has recently won an acquittal for a suspect in a violent murder. Is it one of the family members of the victims? Is it just vigilante justice? Homicide detective Ricardo Ramirez is more than just old school … he is just old … and he has a lot of questions, starting with why he was picked for this assignment. Maybe someone doesn't want these crimes solved. Maybe no one really cares about a few Dead Sharks.
Thanks for Listening
This information is coming to you to inspire you and drive you forward. Be bigger than you know yourself to be! If you haven't already done so, please take a minute to leave a quick 5-star review rating and honest review on iTunes by clicking here.
Miranda McCroskey – host of Lawpreneur Radio