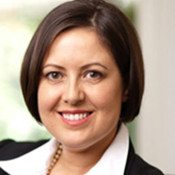 What makes a Lawpreneur? Join us as Holly Roark of Holly Roark Law Offices shares her Lawpreneurial journey. Holly is a solo attorney in practice since 2004. She is licensed in both California and Idaho and has a dual practice. She is certified by the State Bar of California Board of Legal Specialization in the area of bankruptcy, and she represents individuals and companies in all chapters of bankruptcy and related litigation. Holly's passion is cycling, and she represents professional bike racers, bike manufacturers, and bike shops in both transactional deals and litigation. Holly is the first person in her family to go to college. She grew up poor (by American standards), and spent her youth working various jobs and studying for school so she could eventually break the cycle of poverty. It was always her dream to have her own business and be an entrepreneur. After five years at three different law firms, she finally hung her own shingle and has never looked back. Holly loves animals and people and she is a vegan.
Sponsors


My Case is a web-based legal practice management software built for the modern law firm. Start your free 30 days with My Case today. Tell them Lawpreneur Radio sent you!
Listen to the podcast
Fail fast to succeed faster
Listen as Holly sets up her journey by discussing her childhood experiences with poverty and having her family evicted from their home.
Holly discusses the important lesson she learned about giving away her time.
Tell us something good
Holly talks about getting in to UCLA and succeeding in her first two years, running out of money and having to go back home.
Hear how Holly discovered her entrepreneurial spirit and worked multiple jobs and businesses to get back to UCLA to finish her degree.
Holly talks about how a cell phone contract started her on the road to law school.
What's on your desk?
Favorite Resources
These web based products allow a Lawpreneur to run their business from anywhere.
Favorite Books:
The Masked Rider: Cycling in West Africa Dysentery, drunken soldiers, and corrupt officials provide the background for Neil Peart's physical and spiritual cycling journey through West Africa. The drummer for the band Rush travels through African villages and relates his story through photographs, journal entries, and tales of adventure, while addressing issues such as differences in culture, psychology, and labels.
Favorite Quote of the Show in a One Minute Clip
Thanks for Listening
This information is coming to you to inspire you and drive you forward. Be bigger than you know yourself to be! If you haven't already done so, please take a minute to leave a quick 5-star review rating and honest review on iTunes by clicking here. Miranda McCroskey – host of Lawpreneur Radio