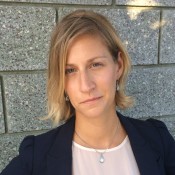 Sharon Appelbaum of Law Offices of Sharon Appelbaum is a former Manhattan prosecutor turned criminal defense attorney. She uses her extensive trial and investigatory skills in her own criminal defense firm handling cases in Los Angeles and Orange County. As a prosecutor in NYC, Sharon handled violent crimes including attempted murder, burglary, robbery, and assault, and financial crimes including identity theft, money laundering, and cybercrime. She spearheaded an investigation into a large scale conspiracy to commit grand larceny wherein she indicted 94 defendants, the largest number of defendants in one case the Manhattan District Attorney's Office had seen at that time. After moving to California, Sharon coached the Pepperdine University School of Law Trial Team and was an attorney for the Coalition to Abolish Slavery & Trafficking interfacing with the Los Angeles Police Department and the Los Angeles County District Attorney's Office. Now, Sharon combines her skills, experience, and knowledge to advocate for the rights of her clients and to ensure that her clients get the best defense through thorough legal and investigatory work. Additionally, she offers to share her hearing and trial skills and techniques by acting as a trial consultant for other attorneys looking to expand their advocacy skills. Sharon is a member of both the New York State Bar and California State Bar.
Sponsors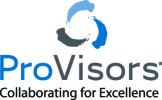 ProVisors is a community of over 4,000 senior-level trusted advisors, including attorneys, accountants, and financial services professionals, from international, regional and boutique firms. All have the common goal of sharing knowledge and  resources to help each other provide exceptional service to their clients.
Listen to the podcast
Fail fast to succeed faster
Listen as Sharon describes the challenge of finding clients without a network.
Tell us something good
Sharon tells us that she feels most successful when her clients know that they are being taken care of.
Listen as Sharon describes how the New York City District attorneys thought that she was crazy to go to the dark side as they called criminal defense.
What's on your desk?
Sharon tells us that currently she has a variety of criminal cases on her desk, including violent felonies, clients who are currently incarcerated, writing motions and acting as a trial consulting.
Favorite Books:
A Practical Guide to Federal Evidence: Objections, Responses, Rules, and Practice Commentary Whether in moot court or trial, A Practical Guide to Federal Evidence will guide you to mastery of making and responding to evidentiary objections. Objections and their responses are grouped by subject category of the objection for easy location. The extensive practice commentaries given for each objection will help you understand the application of the Federal Rules of Evidence in practice and enable you to deal with the common issues that arise.
Financially Fearless: The LearnVest Program for Taking Control of Your Money It's time to throw away all your old notions of what financial advice should look like. Because if you're looking for a book to put you on an austerity savings plan that has you giving up vacations and lattes, you're out of luck. But if you're looking to get your finances in rock-hard shape – in less time than it takes to finish a workout – then Alexa von Tobel, Founder and CEO of LearnVest, has your back.
Here is the link to the article mentioned in the interview regarding the 94 defendant conspiracy to commit grand larceny case
Thanks for Listening
This information is coming to you to inspire you and drive you forward. Be bigger than you know yourself to be! If you haven't already done so, please take a minute to leave a quick 5-star review rating and honest review on iTunes by clicking here.
Miranda McCroskey – host of Lawpreneur Radio