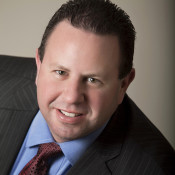 Jason Cohn is a personal injury attorney with the law firm of Cohn & Swartzon, in Orange County, California.  Jason is a true California native, born and raised in Orange County.  After high school, Jason attended the University of Southern California (USC) where he studied business administration at the Marshall School of Business. While at USC, Jason attended the prestigious Entrepreneur Program and was a member of the Alpha Epsilon Pi Fraternity, where he befriended Cohn & Swartzon's co-founder, Saar Swartzon. After graduating college in 1994 Jason attended Whittier Law School. Jason graduated from Whittier Law School in 1997, cum laude, and returned to Orange County to practice law. Jason began his legal career practicing business litigation and personal injury defense for a well-respected law firm in Newport Beach. In 2003 Jason was tired of the insurance companies stance against those injured in personal injury claims, Jason opened his own law practice.
Sponsors

Ruby Receptionist is the smart and cheerful team of virtual receptionists trained to make a difference in your day. From their offices in Portland, Oregon, they handle your calls with care. They deliver the perfect mix of friendliness, charm, can-do attitude, and professionalism. Best of all, your callers will think they work in your office. Meet them!

Elder Counsel is a membership based program. Their passion lies in helping Elder law, special needs planning and veterans pension planning attorneys better serve their clients. They do so by providing education, support, the premier elder law document drafting system and a state of the art office management system, all with the goal of making our member attorneys more knowledgeable, more efficient, and, as a result, more profitable.
Listen to the podcast
Fail fast to succeed faster
Listen as Jason discusses failing to hire the right people and delegate to them caused problems for the business.
Jason tells us that when hiring you have to know what motivates the potential employee to know if they will be a good fit.
Tell us something good
Jason explains that the biggest moment in his career was when he realized that he was a businessman who happened to be a lawyer.
What's on your desk?
Currently representing a USC Professor with catastrophic life long brain injuries
Jason reminds us that there is something bigger and that it is about helping people who can't help themselves
Favorite Resource
Favorite Movie:
Favorite Quote of the Show in a One Minute Clip
Thanks for Listening
This information is coming to you to inspire you and drive you forward. Be bigger than you know yourself to be! If you haven't already done so, please take a minute to leave a quick 5-star review rating and honest review on iTunes by clicking here.
Miranda McCroskey – host of Lawpreneur Radio