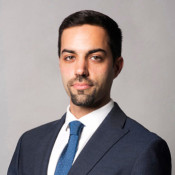 David Gharakhanian is the co-founding partner of GP LAW GROUP, which is a general civil litigation law firm based out of Beverly Hills. David heads the personal injury department of the firm. David earned his JD/MBA degree from Loyola Law School in 2007 and spent the first four years of his practice as insurance defense counsel of a mid-sized law firm defending some of the very same types of cases he now prosecutes. David "took the leap" and together with his law partner Manny Pazargad, started GP LAW GROUP in 2011 and they have not looked back!
Sponsors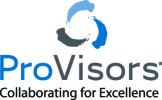 ProVisors is a community of over 4,000 senior-level trusted advisors, including attorneys, accountants, and financial services professionals, from international, regional and boutique firms. All have the common goal of sharing knowledge and  resources to help each other provide exceptional service to their clients.
Listen to the podcast
Fail fast to succeed faster
David explains that when they first started the firm, he didn't have an area of expertise.  He agrees that a "niche makes you rich!" and he has focused over the last three years on Personal Injury.
Tell us something good
Hear David proudly tell us that they are still standing after three and a half years.  Cases are getting bigger and more complex.
The firm has handled more than 400 cases.
David explains that to grow this way, that he has had to force himself out of his comfort zone.
What's on your desk?
David is currently handling a wrongful death case and is up against the statute of limitations.  He is currently writing a settlement/demand letter holding the insurance companies feet to the fire.
Favorite Resource
Mentor – Legal Brainstorm discussion
Favorite Books:
Thanks for Listening
This information is coming to you to inspire you and drive you forward. Be bigger than you know yourself to be! If you haven't already done so, please take a minute to leave a quick 5-star review rating and honest review on iTunes by clicking here.
Miranda McCroskey – host of Lawpreneur Radio