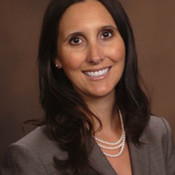 What makes a Lawpreneur?  Listen in as Kara Rudin, of Kara Rudin Law Offices, talks to us about her journey, and what it takes to go out on your own. Kara is an estate planning attorney located in Huntington Beach, California. She assists families and individuals with their estate planning needs such as trust administration, wills and advanced healthcare directives. Realizing that each client's goals, personal needs, and family are unique, she embraces this and creates estate planning documents by tailoring them specifically to each individual client.
Sponsors

Ruby Receptionist is the smart and cheerful team of virtual receptionists trained to make a difference in your day. From their offices in Portland, Oregon, they handle your calls with care. They deliver the perfect mix of friendliness, charm, can-do attitude, and professionalism. Best of all, your callers will think they work in your office. Meet them!
Listen to the podcast
Fail fast to succeed faster
Kara discusses her big challenge in learning and keeping up with technology.
Tell us something good
Kara talks about how as a Lawpreneur and a mom, everyday working with clients is a victory.
Kara also discusses the power of networking and finding power partners in your network circle to improve your business.
Favorite Resource
8×8 phone service. It allows Kara to transfer calls to her cell and listen to voice mails via e-mail.
ProVisors.  ProVisors® is a community of professionals who serve their clients as trusted advisors and share the highest standards of integrity, performance and accountability. ProVisors promotes and enables relationship building, information sharing and collaboration among its members for the benefit of their clients and one another (and you).
Favorite Books:
The Shadow of the Wind (The Cemetery of Forgotten Book 1) Young Daniel is taken by his bookseller father to the Cemetery of Forgotten Books, a massive sanctuary where books are guarded from oblivion. Told to choose one book to protect, he selects The Shadow of the Wind, by Julian Carax. He soon learns it is both very valuable and very much in danger because someone is determinedly burning every copy of every book written by the obscure Carax.
Favorite Quote of the Show in a One Minute Clip
Thanks for Listening
This information is coming to you to inspire you and drive you forward. Be bigger than you know yourself to be! If you haven't already done so, please take a minute to leave a quick 5-star review rating and honest review on iTunes by clicking here. Miranda McCroskey – host of Lawpreneur Radio