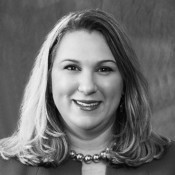 Renee Pobjecky of Pobjecky & Pobjecky, LLP has a law practice dedicated to immigration law.  She is the Executive Vice Chair for the Central Florida Chapter of the American Immigration Lawyers Association.  In 2014 she was named as a Rising Star in the field of Immigration law by Super Lawyers.  She is a frequent lecturer at local and national immigration seminars.
Sponsors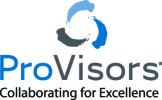 ProVisors is a community of over 4,000 senior-level trusted advisors, including attorneys, accountants, and financial services professionals, from international, regional and boutique firms. All have the common goal of sharing knowledge and  resources to help each other provide exceptional service to their clients.
Listen to the podcast
Fail fast to succeed faster
Renee tells us that she wished that she had found immigration law earlier in her career.
Renee explains that she failed to network effectively early on.
Tell us something good
Renee tells us about a past client who was a young man abandoned by his parents and living in an abusive home.  The judge signed the order the day before his 18th birthday.  A great result!
What's on your desk?
Renee tells us that her primary focus is waivers.  For example a client came to the country illegally and married a US Citizen.  If Renee can show hardship to the US Citizen spouse, the imigrant can stay.
Favorite Resource
Favorite Books:
Enrique's Journey recounts the unforgettable quest of a Honduran boy looking for his mother, eleven years after she is forced to leave her starving family to find work in the United States. Braving unimaginable peril, often clinging to the sides and tops of freight trains, Enrique travels through hostile worlds full of thugs, bandits, and corrupt cops. But he pushes forward, relying on his wit, courage, hope, and the kindness of strangers.
Thanks for Listening
This information is coming to you to inspire you and drive you forward. Be bigger than you know yourself to be! If you haven't already done so, please take a minute to leave a quick 5-star review rating and honest review on iTunes by clicking here.
Miranda McCroskey – host of Lawpreneur Radio