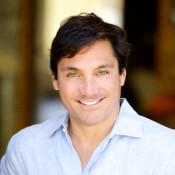 Dan Negroni is the founder of launchbox.tv, a training and professional development company that bridges the gap between managers and their millennial workforce to help organizations achieve bold success. Dan leverages his authentic, no-nonsense approach and a successful 20+ year career as a CEO, attorney, senior sales and marketing executive, to reinvigorate businesses and people. He has transformed hundreds of individuals' lives and has dramatically increased employee engagement, revenue and profit for dozens of businesses.
Listen to the podcast
Fail fast to succeed faster
Dan thinks that failure is always good because we can learn from it.
Listen as Dan shares that his biggest failures came from not listening to his gut rather listening to the people and experience that he has attracted.
Tell us something good
Dan tells us that he experiences success everyday at Launchbox.  He receives text messages daily from clients sharing their successes with him.
Dan says that his greatest success are his marriage and his kids.
How do you support a Lawpreneur?
Dan tells us that Launchbox comes from its two parts:

Launch – to spark, to ignite, to jump or take action
Box – the tool box that you create from your experiences and your network

Launchbox is all about bridging the gap between the generations:

They teach millenials real world skills that they can use today to get ahead
They teach older managers how to work with and relate to millenials to lead both groups to success
They teach all groups about their fiduciary duty to the business and to themselves which impacts how they treat their coworkers and their customers.
Thanks for Listening
This information is coming to you to inspire you and drive you forward. Be bigger than you know yourself to be! If you haven't already done so, please take a minute to leave a quick 5-star review rating and honest review on iTunes by clicking here.
Miranda McCroskey – host of Lawpreneur Radio