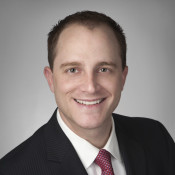 Brett Trembly, J.D. of Trembly Law Firm graduated from the University Of Miami School Of Law in 2008, after matriculating from Eastern New Mexico University, summa cum laude, in 2005. Brett started his first business venture at the ripe age of 4. This life-long passion for business and entrepreneurship has lead Brett to business law, dedicating his practice to businesses in the Miami community and beyond. Brett focuses on helping businesses incorporate, organize, re-organize, and expand; he also protects his clients both in and out of the courtroom. Brett also maintains his leadership emphasis and is strongly committed to giving back, currently serving as Vice President of the Rotary Club of South Miami, President of B.N.I. Superior, as a Director of the South Miami Kendall Bar Association, and as a member of the Florida Bar Grievance Committee.
Sponsors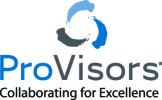 ProVisors is a community of over 4,000 senior-level trusted advisors, including attorneys, accountants, and financial services professionals, from international, regional and boutique firms. All have the common goal of sharing knowledge and  resources to help each other provide exceptional service to their clients.
Listen to the podcast
Fail fast to succeed faster
Brett says that not having a support staff early on was a big stumbling point.
Listen as Brett tells us that while he felt like he had to make money before he spent it on staff, he now wishes that he had been more business mature in the beginning.
Tell us something good
Hear how Brett had a big litigation case where a decedent gave everything to a nurse instead of the family.  He challenged the will and prevailed.  This was a huge satisfaction for him.
What's on your desk?
Currently Brett is focused on corporate law. He thought that would give more opportunities for litigation.
Brett explains that he has found that frequently business owners skipped basic steps like having an operating agreement in place.
Favorite Resource
Favorite Books:
Think and Grow Rich Think and grow rich is the most important financial book ever written. Napoleon Hill researched more than forty millionaires to find out what made them the men that they were. By following the advice laid out clearly in this book you'll be the one with an edge. It's time to stop wondering what it's like to be rich and start knowing. This book will change your life!
Thanks for Listening
This information is coming to you to inspire you and drive you forward. Be bigger than you know yourself to be! If you haven't already done so, please take a minute to leave a quick 5-star review rating and honest review on iTunes by clicking here.
Miranda McCroskey – host of Lawpreneur Radio