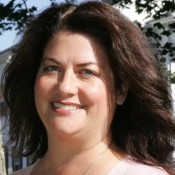 Susan Cartier Liebel is the Founder & CEO of Solo Practice University, the 'practice of law' school – the only online educational and professional networking community for lawyers and law students who want to create and build a solo/small firm practice.
Sponsors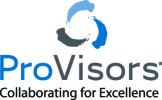 ProVisors is a community of over 4,000 senior-level trusted advisors, including attorneys, accountants, and financial services professionals, from international, regional and boutique firms. All have the common goal of sharing knowledge and  resources to help each other provide exceptional service to their clients.

The Center Club is where leaders share camaraderie, celebrate traditions and build business relationships to help our community and the nation move forward. Reconnect to your business with our efficient, high-quality networking and business advantages, or relax for a fine-dining experience.
Listen to the podcast
Fail fast to succeed faster
Listen as Susan discusses her perception of failure.  From her current vantage point when she looks back on her life, she sees that everything is connected by a golden thread that makes it all make sense.
Susan reminds us that you will never be ready to take a plunge.  Fear causes you to build barriers to your success.
Tell us something good
Hear how Susan has become a hub helping to put the right people together to accomplish great things.
She creates win win opportunities and a sense of community
Susan discusses having freedom of time and space.
Favorite Resource
my iPad
iPhone
the RedLaser app
my DVR
Favorite Books:
Tuned In: Uncover the Extraordinary Opportunities That Lead to Business Breakthroughs If you market a product, service, or idea in any business, industry or organization, you must read Tuned In: Uncover the Extraordinary Opportunities That Lead to Business Breakthroughs, a guide to understanding and meeting the needs of consumers, whether or not they make those needs clear. An easy-to-follow six-step process developed over the past 15 years can help you address unsolved problems, recognize buyer personas, quantify impact and create breakthrough experiences.
Above the Law – The #1 Legal blog in the country
Favorite Quote of the Show in a One Minute Clip
Thanks for Listening
This information is coming to you to inspire you and drive you forward. Be bigger than you know yourself to be! If you haven't already done so, please take a minute to leave a quick 5-star review rating and honest review on iTunes by clicking here. Miranda McCroskey – host of Lawpreneur Radio