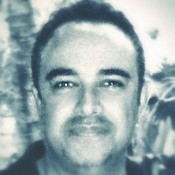 Ron Alikani of Irvine Law Group, LLP and Secure Runner discusses building a practice and a technology business. is a graduate of Western State University College of Law and has been practicing law since June of 2000. During law school received an AmJur award for legal writing and academic scholarship. Ron is a founding partner of Irvine Law Group, LLP. Ron's practice is focused on transactions and complex legal matters in both state and federal courts. Ron has been part of the legal team in several other high profile and complex cases involving prevailing wage, insurance fraud and export violations with local and international media coverage. Ron has been the lead trial attorney in over 15 bench trials and arbitration proceedings and he has prevailed in 90% of those cases. Ron is a member of the Federal Bar Association, Los Angeles Bar Association and Orange County Bar Association.
Ron has a great interest in technology, creative thinking and problem solving. Ron strongly believes that "zealous advocacy" has been misunderstood by many. Ron believes that Lawyers should be zealous problem solvers with their client's best interest in mind.
Listen to the podcast
Show Highlights
Ron discusses the value of choosing to name their practice Irvine Law Group.  Ron and his partner knew going in that their names weren't memorable and so they choose Irvine Law Group.  It tested well and they have had great success with that branding.
Ron tells us about SecureRunner and the ease of use that comes with being able to encrypt and send files quickly and easily to anyone that needs to receive the documents.  Ron also explains that the system has a built in tracking system that identifies who opened the files and when they were opened.
Listen as Ron discusses the time and money savings that comes with reducing what could be a forty minute process to less than five minutes.
You can sign up here for Ron's newsletter PracticeToolsWeekly.com.
Secure Runner is offering Lawpreneur Radio Listeners a $50.00 credit on their account good  when the free trial period ends.  You can get that credit one of two ways:

This offer expires on July 30, 2015.  You will receive a $50 certificate for using SecureRunner. SecureRunner will also give you an additional $50 certificate for their upcoming products and services.
This offer ends July 30, 2015.
Thanks for Listening
This information is coming to you to inspire you and drive you forward. Be bigger than you know yourself to be! If you haven't already done so, please take a minute to leave a quick 5-star review rating and honest review on iTunes by clicking here.
Miranda McCroskey – host of Lawpreneur Radio