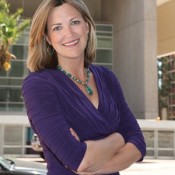 What makes a Lawpreneur? Listen in as Debra Baker of Law Leaders Lab discusses the New Faces of the Legal Industry — How changes in the law firm competitive landscape are impacting the way lawyers drive revenue and expand client relationships.
Debra Baker, Esq., is a journalist, turned lawyer, turned entrepreneur focused on helping law firms drive revenue and expand client relationships in an industry undergoing dramatic change. She started Law Leaders Lab out of her belief that the traditional model for delivering legal services no longer meets the best interests of clients and must change for lawyers to be successful in the current business climate. With more than 20 years of experience working throughout the legal industry, Debra is committed to transforming the legal market by helping clients understand what drives the need for legal services and how better to respond to the needs of their target client base.
Debra lives in San Diego and is licensed to practice law in Illinois. She has presented on a variety of law industry topics before local and international audiences and is author of the blog Law Firm Transitions (www.lawfirmtransitions.com ).
Sponsors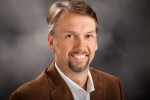 Bill McCroskey of McCroskey Consulting takes customer service to the next level.  If your company is looking to provide excellent service, bring Bill in for an assessment.  He knows how to teach you how to close 'em, keep 'em and copy 'em…the goal of any growing and thriving company! Call 657.210.1849
Listen to the podcast
Fail fast to succeed faster
Debra says that almost everything she's done well has started as a failure.
Tell us something good
Clarifying the vision of her own business has allowed Debra to work with the clients she loves — clients who want to do something different, and help them achieve it.
One of Debra's clients who just celebrated their 1st anniversary had their profitability rates exceed their goals.
What's on your desk?
Debra is bringing her experience of business intelligence to help middle clients.
Favorite Resource
Debra believes in competitive intelligence through research — arming yourself with ample data about what's going on in the market so that your decisions can be better. Competitive intelligence is when one looks at the legal marketplace as a whole and compares how each attorney brings different benefits and weaknesses.
Favorite Books:
Favorite Quote of the Show in a One Minute Clip
Thanks for Listening
This information is coming to you to inspire you and drive you forward. Be bigger than you know yourself to be! If you haven't already done so, please take a minute to leave a quick 5-star review rating and honest review on iTunes by clicking here. Miranda McCroskey – host of Lawpreneur Radio