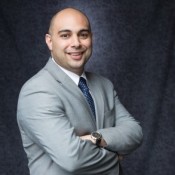 Abbas Kazerounian of Kazerouni Law Group  is a consumer class action attorney representing individuals whose rights have been violated by large corporate entities, banks, debt collectors and the like. Abbas attended the University of Plymouth, U.K., where he received his bachelor of arts in English Literature & Theatre and Performance. He then received his masters from the prestigious London Academy of Performing Arts. Subsequently Abbas received his Juris Doctor from California Western School of Law in San Diego, CA.
Sponsors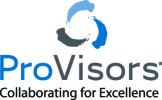 ProVisors is a community of over 4,000 senior-level trusted advisors, including attorneys, accountants, and financial services professionals, from international, regional and boutique firms. All have the common goal of sharing knowledge and  resources to help each other provide exceptional service to their clients.

The Center Club is where leaders share camaraderie, celebrate traditions and build business relationships to help our community and the nation move forward. Reconnect to your business with our efficient, high-quality networking and business advantages, or relax for a fine-dining experience.
Listen to the podcast
Fail fast to succeed faster
Listen as Abbas discusses the challenges of dealing with new statutes – there is not a lot of law out there to work from.
Abbas talks about the need for creativity in the the case he was working against the Lakers.  He thought he could win and the case was thrown out.
Hear how humbling it was when he lost a case in San Diego where the client had been through collections abuse.
Tell us something good
Abbas tells us how he takes great pride in taking on huge establishments and getting good results for his clients.
What's on your desk?
Abbas is currently writing a motion for final approval hearing regarding unlawful recordings by Citibank where he already has a preliminary approval.
Favorite Resource
Favorite Books:
The Cherry Orchard A classic of world drama concerns the passing of the old semi-feudal order in turn-of-the-century Russia, symbolized in the sale of the cherry orchard owned by Madame Ranevskaya. The work also showcases Chekhov's rich sensitivities as an observer of human nature.
Long Walk to Freedom: The Autobiography of Nelson MandelaNelson Mandela is one of the great moral and political leaders of our time: an international hero whose lifelong dedication to the fight against racial oppression in South Africa won him the Nobel Peace Prize and the presidency of his country. Since his triumphant release in 1990 from more than a quarter-century of imprisonment, Mandela has been at the center of the most compelling and inspiring political drama in the world.
On Two Feet and Wings He is in a foreign country, he is alone, and he is just a boy…Abbas Kazerooni is not yet ten, but he's suddenly forced to leave his parents, his friends—his entire world—and flee Tehran. The Iran-Iraq war is at its bloodiest, and the Ayatollahs who rule Iran have reduced the recruitment age for the army. If Abbas doesn't escape, it's almost certain that he will be drafted and die fighting for a regime that has stripped his family of all they have. This compelling true story of one young boy's courage provides a powerful child's-eye view of war, political tumult, and survival.
Favorite Quote of the Show in a One Minute Clip
Thanks for Listening
This information is coming to you to inspire you and drive you forward. Be bigger than you know yourself to be! If you haven't already done so, please take a minute to leave a quick 5-star review rating and honest review on iTunes by clicking here.
Miranda McCroskey – host of Lawpreneur Radio