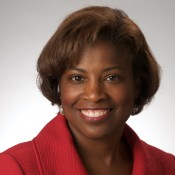 Stacie Patterson of Law Office of Stacie L. Patterson has practiced law and defended individuals for over 20 yrs.  During that time, she has proven herself to be a compassionate yet aggressive defense attorney. She understands the trauma associated with being accused of professional wrongdoing or charged with a crime, and works to ensure the best outcome for her clients. Stacie is also recognized for her ability to manage relationships and effectively communicate with individuals from diverse backgrounds and with divergent needs.  Stacie received her B.A. from the University of Chicago. She was then accepted into Yale University where she earned her law degree in 1991.  Since starting her own practice in 2008, Stacie focuses on professional license and criminal defense. Before starting her own law firm, Stacie was a trial attorney with a small litigation firm focused on professional liability defense and white collar criminal defense.
Sponsors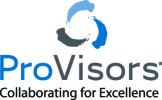 ProVisors is a community of over 4,000 senior-level trusted advisors, including attorneys, accountants, and financial services professionals, from international, regional and boutique firms. All have the common goal of sharing knowledge and  resources to help each other provide exceptional service to their clients.
Listen to the podcast
Fail fast to succeed faster
Listen as Stacie tells us that her early website was like all others.  She created a new one that showcases who she is.
Tell us something good
Stacie tells us that she represents people in trouble who are stressed.  She finds out the root of their problem and helps them heal that part while managing their defense.
What's on your desk?
Stacie tells us that she creates a place for her clients to grow and then she reflects back to them the best parts of themselves.
Favorite Resource
My Case is a web-based legal practice management software built for the modern law firm. Start your free 30 days with My Case today. Tell them Lawpreneur Radio sent you!
Favorite Books:
The Power of Vulnerability: Teachings on Authenticity, Connection and Courage Is vulnerability the same as weakness? "In our culture," teaches Dr. Brené Brown, "we associate vulnerability with emotions we want to avoid such as fear, shame, and uncertainty. Yet we too often lose sight of the fact that vulnerability is also the birthplace of joy, belonging, creativity, authenticity, and love." On The Power of Vulnerability, Dr. Brown offers an invitation and a promise-that when we dare to drop the armor that protects us from feeling vulnerable, we open ourselves to the experiences that bring purpose and meaning to our lives.
10% Happier: How I Tamed the Voice in My Head, Reduced Stress Without Losing My Edge, and Found Self-Help That Actually Works–A True Story Nightline anchor Dan Harris embarks on an unexpected, hilarious, and deeply skeptical odyssey through the strange worlds of spirituality and self-help, and discovers a way to get happier that is truly achievable. 10% Happier takes readers on a ride from the outer reaches of neuroscience to the inner sanctum of network news to the bizarre fringes of America's spiritual scene, and leaves them with a takeaway that could actually change their lives.
Thanks for Listening
This information is coming to you to inspire you and drive you forward. Be bigger than you know yourself to be! If you haven't already done so, please take a minute to leave a quick 5-star review rating and honest review on iTunes by clicking here.
Miranda McCroskey – host of Lawpreneur Radio