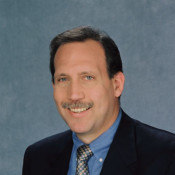 Aaron Feldman of Feldman Law Group is a graduate of Southwestern Law School in Los Angeles. Aaron spent 5 years as a Deputy City Attorney and Associate before moving to Northern California. After working as an associate for 2 law firms that went under, he went into business for himself and has been on his own for the last 20 years.
Listen to the podcast
Fail fast to succeed faster
Aaron tells us about having a single account with an insurance company that made up 90% of their business.  When the adjuster that was their primary contact moved from the company they lost the account which caused hardship.  Diversify, diversify, diversify.
Tell us something good
Aaron represented a family where they weren't quite ready for a conservatorship when he first met them.  He ultimately was able to help them when the elderly mother was the victim of multiple fraud charges.  He was able to show that it was elder abuse and helped the family get things taken care of for their future.
What's on your desk?
Aaron focuses on special needs law, which includes estate planning and elder law.
Favorite Resource
My Case is a web-based legal practice management software built for the modern law firm. Start your free 30 days with My Case today. Tell them Lawpreneur Radio sent you!
Thanks for Listening
This information is coming to you to inspire you and drive you forward. Be bigger than you know yourself to be! If you haven't already done so, please take a minute to leave a quick 5-star review rating and honest review on iTunes by clicking here.
Miranda McCroskey – host of Lawpreneur Radio