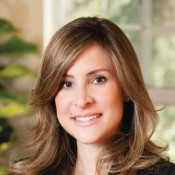 Vanessa Terzian of Terzian Law Partners, APC earned her bachelor's degree from the University of California San Diego, where she graduated magna cum laude.  After graduating from UCSD, Vanessa attended Loyola Law School.  Vanessa began her legal career as a Trust Administrator for Wells Fargo, N.A. Her experience at Wells Fargo, working closely with clients, portfolio managers, beneficiaries and other attorneys, shed light on how a poor estate plan can ruin a family's fortune and more importantly, their relationships.  After witnessing firsthand the importance of proper planning, Vanessa has pursued her own practice, helping countless families through her expertise in estate and tax planning, asset protection, elder law, kids protection planning, probate and trust administration.  Vanessa is an active member of the La Canada Flintridge community, where she resides with her husband and two sons.  She is a board member of the Northridge Hospital Foundation and participates in a number of charitable organizations.
Sponsors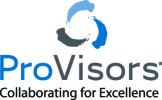 ProVisors is a community of over 4,000 senior-level trusted advisors, including attorneys, accountants, and financial services professionals, from international, regional and boutique firms. All have the common goal of sharing knowledge and  resources to help each other provide exceptional service to their clients.
Listen to the podcast
Fail fast to succeed faster
Listen as Vanessa tells us how she initially had a home office which made things difficult for her.
Vanessa describes not knowing who to ask for help or even how to ask for help.
Hear how Vanessa realized that she should put a staff in place and learn how to ask for help.
Tell us something good
Vanessa explains that she recently co-authored a book due out soon that focuses on the roles of being a beneficiary or a trustee.
What's on your desk?
Vanessa tells us that she is currently updating an estate plan where they discovered that the client had a disabled daughter and needed to create a special needs trust for her.
More than half of  her practice is administering trusts and representing trustees.
Favorite Resource
Clio makes practice management easy with a suite of web-based tools targeted at small- to mid-sized law firms.
HotDocs 

allows law firms to automate the generation of transactional legal documents—anything from standard correspondence to complex wills, trusts, and contracts. 

WealthCounsel is a membership community of more than 2,500 professionals who are leading their estate planning practices to new levels of excellence-and supporting each other's success along the way in improving law practice management and law firm management.
Favorite Books:
"Executors, Trustees, & Beneficiaries – Equipping yourself to have informed conversations with your professional advisors." Co-Authored by Vanessa Terzian and Vic Presier.  Soon to be published by the Institute for Preparing Heirs
Thanks for Listening
This information is coming to you to inspire you and drive you forward. Be bigger than you know yourself to be! If you haven't already done so, please take a minute to leave a quick 5-star review rating and honest review on iTunes by clicking here.
Miranda McCroskey – host of Lawpreneur Radio