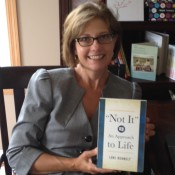 Lori Rehnelt of Systems For Change, helps others reach their desired lifestyle through their financial goals using her "Where's It At" Financial Inventory system which is featured in her book "Not it" An Approach to Life. Lori believes that when clients have their finances inventoried, it makes it easy for them to meet an already emotional time like divorce or death of a loved one.  Lori's book and coaching programs help people who aren't sure what life will look like after a major life change design a life they love and align their money with it.
Sponsors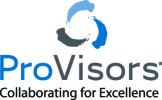 ProVisors is a community of over 4,000 senior-level trusted advisors, including attorneys, accountants, and financial services professionals, from international, regional and boutique firms. All have the common goal of sharing knowledge and  resources to help each other provide exceptional service to their clients.
Listen to the podcast
Fail fast to succeed faster
Lori tells us that she closed her insurance office.  She learned through herself and her clients that those who are stuck and going through the motions need to get organized and get clarity about their finances.
Tell us something good
Listen as Lori explains that she is able to give back to others who have helped her through her "Not It" book.
Lori describes some of the step by step instructions from the book, including how to get out of debt and how to change lives.
How do you support a Lawpreneur?
Lori explains her 5 step plan for businesses:

Observe
Create Solutions
Implement
Train
Maintain
Favorite Resource
Favorite Books:
Not It: An Approach to Life Life is a series of choices, and oftentimes determining what we don't want is just as important as clarifying what we do. In Not It: An Approach to Life, author Lori Rehnelt draws upon her professional experience as a business advisor and life coach to help you cut the clutter, avoid analysis paralysis, and focus on achieving the life of your dreams. Stop sleepwalking through life and find the courage to declare "not it!" to anything less than exceptional.
Thanks for Listening
This information is coming to you to inspire you and drive you forward. Be bigger than you know yourself to be! If you haven't already done so, please take a minute to leave a quick 5-star review rating and honest review on iTunes by clicking here.
Miranda McCroskey – host of Lawpreneur Radio