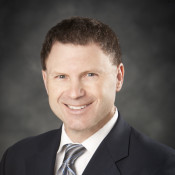 Roger Royse is the founder of Royse Law Firm, PC, a business and tax law firm with offices in Northern and Southern California. Roger is a frequent speaker, writer, radio guest, blogger and panelist for bar associations, CPA organizations, and business groups. Roger is a Northern California Super Lawyer and is AV Peer-Rated by Martindale Hubbell, has a "Superb" rating from Avvo and is a recipient of the Intercontinental Finance 2013 500 Leading Lawyers Award. Roger is a mentor or advisor to several funds, accelerators and tech companies and takes an active role in the strategic planning decisions of his clients. Roger also acts as trusted advisor to a national and international clientele of high net worth individuals.
Sponsors

Ruby Receptionist is the smart and cheerful team of virtual receptionists trained to make a difference in your day. From their offices in Portland, Oregon, they handle your calls with care. They deliver the perfect mix of friendliness, charm, can-do attitude, and professionalism. Best of all, your callers will think they work in your office. Meet them!
Listen to the podcast
Fail fast to succeed faster
Roger describes failure for him as an attachment to an outcome.
Tell us something good
Listen in as Roger tells us how Royse Law made an arrangement with Quick Legal bringing in the Royse Law Incorporator and tying two successful concepts together.
Roger discusses using technology to launch a webinar series featuring entrepreneurs on new technology.
What's on your desk?
Roger tells us that he is currently launching an incubator program (Agritech) that is focused on solving food problems.
Favorite Books:
Dead on Arrival: How to Avoid the Legal Mistakes That Could Kill Your Start-Up This book by Roger Royse takes you through the legal mistakes that start-up companies and their lawyers make on their way to success and how to avoid making those mistakes. Some of those mistakes can be rectified, but many will result in your start-up company being Dead on Arrival when it looks for financing or acquisition opportunities. Knowing what those mistakes are and how to avoid them is essential to starting and building a successful company.
NLP: The New Technology of Achievement NLP has already helped millions of people overcome fears, increase confidence, enrich relationships, and achieve greater sucess. Now the NLP Comprehensive Training Team has written a book that reveals how to use this breakthrough technology to achieve whatever you want.
The Complete Idiot's Guide to Lean Six Sigma Increasingly popular with large and mid-sized companies around the world, Lean Six Sigma is the new hybridization of Six Sigma and Lean methodologies, and there is no better approach for achieving operational excellence in an organization.
Favorite Quote of the Show in a One Minute Clip
Thanks for Listening
This information is coming to you to inspire you and drive you forward. Be bigger than you know yourself to be! If you haven't already done so, please take a minute to leave a quick 5-star review rating and honest review on iTunes by clicking here.
Miranda McCroskey – host of Lawpreneur Radio