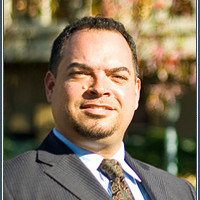 What makes a Lawpreneur?  Listen as Robert Miller of Miller and Associates shares what inspired him to hang out his shingle, and his advice to you.
Robert Miller is a well known and impressive attorney.  Established in 1999, Robert Miller & Associates has expanded from a single-attorney law practice handling a few Orange County DUI defense cases to become a respected, client-focused law firm that is proud to have worked on many complex Orange County DUI cases. Because they care about serving their clients and their needs, they pride themselves in being the best choice for anyone who has been arrested for an Orange County DUI.
The lawpreneur's "Oh, man!"
Bold advertising and multiple offices?   Listen as Robert Miller suggests that over-extending is a bad plan.
…and "Oh, yeah!":
We all remember our first.  Robert celebrates his first client in this segment.
Current Business:
Robert follows his own advice and focuses on his niche.
Personal Tip:
Get out there and get to know people!  Check out Robert's Meet Up group OC Good Life.  7100 members and counting!
Favorite Resource:
Evernote – Evernote makes it easy to remember things big and small from your everyday life using your computer, phone, tablet and the web.
Dropbox – Dropbox is a free service that lets you bring your photos, docs, and videos anywhere and share them easily. Never email yourself a file again!
Fujitsu ScanSnap S1500 Instant PDF Sheet-Fed Scanner for PC
 – I love this scanner.  Allows me a paperless office.
Text Expander – 2010 Macworld Utility of the Year. Type faster on your iPhone, iPad, or iPod touch using short abbreviations that expand into long snippets.
Best Read:
The 4-Hour Workweek, Expanded and Updated: Expanded and Updated, With Over 100 New Pages of Cutting-Edge Content.
  MUST READ!
The E-Myth Revisited
The E-Myth : Why Most Small Businesses Don't Work and What to Do About It
The E-Myth Attorney: Why Most Legal Practices Don't Work and What to Do About It