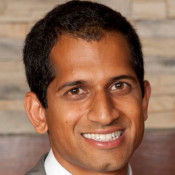 AJ Shankar is the founder and CEO of Everlaw, where he leads a team that is building the world's most advanced litigation platform―beginning with ediscovery ―by making the most cutting-edge technology accessible with elegant and intuitive design. Prior to Everlaw, AJ co-founded Modista, a company that used computed vision to make shopping for soft goods more intuitive. The company won First Place in the UC Berkeley Business Plan Competition and was later acquired. AJ has also worked at IBM Research and as part of its Advanced Internet Technologies Group. AJ has a Ph.D. in Computer Science from UC Berkeley and an A.B. in Applied Mathematics/Computer Science from Harvard University.
Sponsors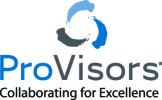 ProVisors is a community of over 4,000 senior-level trusted advisors, including attorneys, accountants, and financial services professionals, from international, regional and boutique firms. All have the common goal of sharing knowledge and  resources to help each other provide exceptional service to their clients.
Listen to the podcast
Fail fast to succeed faster
AJ describes the two most common errors made by engineers starting a business:

Not investing enough money in the business at the earliest stages.  Especially in marketing.
Engineers design products for themselves.  Everlaw avoided this by focusing on the end user.
Tell us something good
Listen as AJ tells us about the huge successes that they have had in litigation cases.  Especially the time savings that come with the way the system was designed to facilitate attorneys in different places working together.
AJ points out that one of their biggest wins has been being the platform used by the plaintiffs in the Apple iBooks case.
How do you support a Lawpreneur?
The system supports both small and large firms and cases.
Everlaw brings a consumer level experience to an enterprise level product.
Simple pricing with no long term commitments.
Favorite Resource
The Users – talking to them frequently to get feed back on current product and to get insight on new pain points that the system could potentially address.
Tech start-up Infrastructure, including open source software
The Everlaw team
Favorite Books:
The New Yorker Magazine If you're interested in literary book reviews, reading commentary on popular culture, and enjoying political cartoons, the New Yorker magazine is perfect for your subscription collection. Started in 1925, the publication has yet to disappoint readers with substandard short stories or essay content.
Thanks for Listening
This information is coming to you to inspire you and drive you forward. Be bigger than you know yourself to be! If you haven't already done so, please take a minute to leave a quick 5-star review rating and honest review on iTunes by clicking here. Miranda McCroskey – host of Lawpreneur Radio