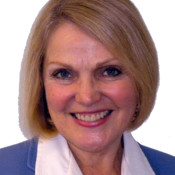 Carolyn Rosenblatt of AgingParents.com spent 10 years as an RN, 27 years as a personal injury litigator and then retired to start her 3rd career as a consultant.  She uses her nursing, legal and mediation skills to assist families who are struggling with seniors who have difficulties related to aging. She also provides webinars for financial professionals to educate them about preventing elder abuse of their aging investor clients. She is a mother of two, married for 32 years to her psychologist husband and business partner, and she's a triathlete.  Healthy aging is one of her passions.
Sponsors


My Case is a web-based legal practice management software built for the modern law firm. Start your free 30 days with My Case today. Tell them Lawpreneur Radio sent you!

Ruby Receptionist is the smart and cheerful team of virtual receptionists trained to make a difference in your day. From their offices in Portland, Oregon, they handle your calls with care. They deliver the perfect mix of friendliness, charm, can-do attitude, and professionalism. Best of all, your callers will think they work in your office. Meet them!
Listen to the podcast
Show Highlights
Carolyn discusses the importance of using what you have, capitalizing on it and making yourself unique.
Carolyn had support of her husband when she wanted to leave a big firm and hang out her own shingle.
Having a mentor whom she emulated drove Carolyn forward.
Focusing on work life balance helped Carolyn make it through the stressful times.
Narrowing your field of focus, or your niche, creates you as an expert in the field.  Carolyn carved out a unique spot where her she could lead with her strengths.
Ultimately, Carolyn left litigation and now uses her nursing background and law to focus on aging.  She has a consulting practice where she helps navigate families through the journey.
Favorite Books:
The Boomer's Guide to Aging Parents: The Complete Guide Carolyn L. Rosenblatt is a registered nurse and an attorney with over 40 years of combined experience. She has compiled her 9 volume series into this Complete Guide. It touches on dangerous older drivers, choosing home care workers and nursing homes, understanding assisted living, the specifics of handling money for aging parents, ways to manage sibling conflicts about elders, advice from a lawyer about how to choose a lawyer when your parent needs one, and knowing how a care manager can help you.
Favorite Quote of the Show in a One Minute Clip
Thanks for Listening
This information is coming to you to inspire you and drive you forward. Be bigger than you know yourself to be! If you haven't already done so, please take a minute to leave a quick 5-star review rating and honest review on iTunes by clicking here.
Miranda McCroskey – host of Lawpreneur Radio