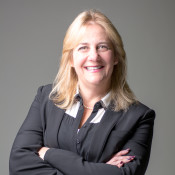 Janice Miller of J Miller Law Group, APC is a Results Oriented Attorney and Senior Business Executive with 25+ years of experience in the areas of general corporate and business transactions, real estate and retail leasing, location-based entertainment and labor and employment law. She is a self-motivated, collaborative, leader with outstanding operational and interpersonal skills. Her clients see her as a proactive legal risk manager and mitigator for their business. With her 20+ years of experience, Janice is business focused and has a practical approach to problem solving. She is a strategic legal partner and business adviser for her clients.
Listen to the podcast
LIBSYN LINK
Fail fast to succeed faster
Janice tells us that  while she didn't choose to leave her last position, she really made lemonade out of the lemons she was given.  She says that mind set is everything, if she hadn't had a positive mindset, she wouldn't have landed on her feet as a Lawpreneur.
Tell us something good
Some of her current clients are people and businesses that she was on the other side of the table from in her last role.  Its a great testament to who she was when she was up against them.
ON a restaurant buy/sell deal she did such a great job that she was rewarded with referrals to two of that clients friends for the same service.
What's on your Desk?
Janice explains that one of the services that she offers is to be general counsel part time for small and medium businesses.
Listen as Janice tells us that she represents many clients in the restaurant industry, especially in real estate transaction and retail site selection.
Janice also belongs to ASTM (American Society for Testing Materials) which is the group that writes all of the amusement park ride regulations.  This brings her many theme park clients.
Favorite Resource
ProVisors is a community of over 4,000 senior-level trusted advisors, including attorneys, accountants, and financial services professionals, from international, regional and boutique firms. All have the common goal of sharing knowledge and  resources to help each other provide exceptional service to their clients.
Can't live without my iPhone (love the 6)
Favorite Books:
Outliers: The Story of Success Malcolm Gladwell takes us on an intellectual journey through the world of "outliers"–the best and the brightest, the most famous and the most successful. He asks the question: what makes high-achievers different? His answer is that we pay too much attention to what successful people are like, and too little attention to where they are from: that is, their culture, their family, their generation, and the idiosyncratic experiences of their upbringing.
Janice also reminds us of the importance of reading industry specific publications to be current on the changes and opportunities in your industry.
Thanks for Listening
This information is coming to you to inspire you and drive you forward. Be bigger than you know yourself to be! If you haven't already done so, please take a minute to leave a quick 5-star review rating and honest review on iTunes by clicking here.
Miranda McCroskey – host of Lawpreneur Radio