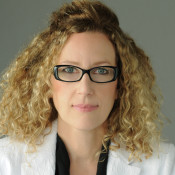 Cheryl Nielsen of Meritage Divorce recently started her third career as a Forensic Real Estate Divorce Strategist™. In her previous careers she worked as a Cost Accountant, and Human Resources Manager. Cheryl is a Certified Real Estate Divorce Specialist, Divorce Coach, and Author of the book entitled "Meritage Divorce" which is a divorce guide for the wine lover. Cheryl works with divorcing spouses to build housing transition plans that utilize appropriate legal, tax, and market timing. Empowering clients to make informed decisions with clarity versus emotion are what she considers the keys to success. Cheryl is also a California Licensed Real Estate Broker with Meritage Realty. Cheryl says, "Life is too short to drink bad wine, sometimes you have to know when to spit it out and dump the bottle."
Listen to the podcast
Fail fast to succeed faster
Cheryl tells us that she started marketing herself as a Forensic Real Estate Divorce Specialist directly to people who were getting divorced.  From that, she learned that most people didn't know what they didn't know about divorce.  She quickly learned to market to divorce-oriented services.
Tell us something good
Listen as Cheryl relates how she helped a couple who had been trying to get divorced for eight years and couldn't come to an agreement on the valuation and equity split on the family home because they had each put in money that was sole and separate as well as community property dollars.  She worked with the couple over a few sessions to explain what would be involved in litigating the split in terms of time, resources and money; she then helped them come to an agreement on the equity split.
How do you support a Lawpreneur?
Cheryl supports Lawpreneurs, especially family law attorneys where she helps to reduce the liability for the attorney.
Cheryl also works with individuals and other financial professionals.
Favorite Books:
Meritage Divorce: A Blend of Financial, Physical, Emotional and Spiritual Guidance…Through Wine Colored Glasses (Volume 1) In Meritage Divorce, Cheryl Nielsen shares her advice for picking a divorce support system, caring for yourself, and using this time to re-align with your authentic self. In this humorous and sexually charged memoir, she serves a generous pour of her personal wisdom to support you through the financial, physical, emotional, and spiritual challenges you may face. She shares her struggles, spiritual lessons, and chance at love again. Written in wine metaphors, from her vineyard experience, Cheryl delivers a divorce guide for the wine lover.
Thanks for Listening
This information is coming to you to inspire you and drive you forward. Be bigger than you know yourself to be! If you haven't already done so, please take a minute to leave a quick 5-star review rating and honest review on iTunes by clicking here.
Miranda McCroskey – host of Lawpreneur Radio