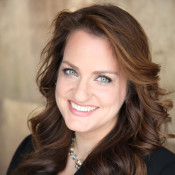 Staycie R. Sena graduated Phi Beta Kappa and magna cum laude with a Bachelor of Arts degree in Philosophy from the University of California at Riverside in 1993, having completed her undergraduate education in a mere three years. She then went on to obtain a Juris Doctorate degree from the world-renowned Stanford Law School in 1996, becoming one of the school's youngest graduates in history. Upon graduating from Stanford and passing the California Bar Exam on her first try, Ms. Sena became an associate at several national law firms, including Pillsbury Winthrop Shaw Pittman and Stradling Yocca Carlson & Rauth.  Eager for courtroom experience and wanting to fight for ordinary people, she left the lucrative life of a prestigious law firm associate and went to work as an Orange County Deputy Public Defender.
Ms. Sena quickly became well-respected for being aggressive, ethical and prepared. In the year 2001, she tried seventeen (17) cases through to jury verdict, which was more than any other attorney in Orange County and more than most lawyers try in their entire careers. Ms. Sena left the Orange County Public Defender's office and went to work representing the actor Robert Blake, who had been charged with a special circumstances homicide. With the help of her persuasive counsel, the case resulted in an acquittal, or not guilty verdict.
Judges and other attorneys have described Ms. Sena as "passionate," "relentless" and "among the top criminal attorneys in Orange County." She has won cases at trial that other attorneys had given up on.  Recently, she has had serious cases such as child molestation and assault with a deadly weapon with great bodily injury dismissed. She has had many other serious felonies reduced to misdemeanors and many misdemeanors dismissed outright.
Sponsors

Ruby Receptionist is the smart and cheerful team of virtual receptionists trained to make a difference in your day. From their offices in Portland, Oregon, they handle your calls with care. They deliver the perfect mix of friendliness, charm, can-do attitude, and professionalism. Best of all, your callers will think they work in your office. Meet them!

The Center Club is where leaders share camaraderie, celebrate traditions and build business relationships to help our community and the nation move forward. Reconnect to your business with our efficient, high-quality networking and business advantages, or relax for a fine-dining experience.
Listen to the podcast
Fail fast to succeed faster
Hear how Staycie left big law took an enormous pay cut and joined the Public Defender's office.
Tell us something good
Staycie discusses that 98% of cases plead out, and 75% of trials result in a conviction.
Hear how Staycie asks what can I do for a client that others wouldn't do? For example a woman with an immigration renewal proceeding had another issue and Staycie advanced the case to get things done strategically.
Staycie describes running a practice being like walking a tight rope:  Don't look down, only look back to see how far you have come.
What's on your desk?
Hear how Staycie is currently working on Domestic Violence, DUI, theft, and a life case.
Favorite Resource
A good book on tax deductions
Favorite Quote of the Show in a One Minute Clip
Thanks for Listening
This information is coming to you to inspire you and drive you forward. Be bigger than you know yourself to be! If you haven't already done so, please take a minute to leave a quick 5-star review rating and honest review on iTunes by clicking here.
Miranda McCroskey – host of Lawpreneur Radio