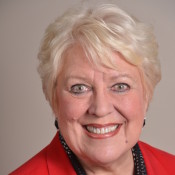 Dr. Janet Palmer of Communication Excellence Institute (CEI) is a specialist in communication who consults with attorneys to prepare clients and witnesses for testimony, especially when appearance and demeanor are critical to the case. She also works with expert witnesses to increase their clarity and credibility. Janet and her husband, Dr. Neal Palmer, are frequent speakers for law firms on business development and presentation skills for attorneys. Janet is the Principal of Communication Excellence Institute, a communication consulting firm now in its 30th year of continuous operation. CEI has grown to be one of the Top 50 woman-owned businesses in California's Inland Empire.
Listen to the podcast
Fail fast to succeed faster
Jan tells us the story of a dispute between brothers over an inheritance.  The oldest brother was following his cultural custom in taking over the business and the younger brothers were interested in keeping their share of the business.  Jan helped the oldest brother polish his story and presentation, however at the end of the trial he lost.
Tell us something good
Jan tells the story about an attorney who called her to ask, "Can you do anything about arrogance?"  Jan worked with the the client and showed him how to act with poise and politeness.  At the end of the mediation, the opposing counsel decided that they couldn't have this man on their list of defendants because he would ruin their case.  They did remove him from the case on the promise that the attorney not prepare any of the other defendants.
How do you support a Lawpreneur?
Jan is currently working on a very sensitive, high profile wrongful death case coaching the plaintiff to stir compassion in the jury.
CEI is also giving a series of presentations with a Orange County attorney Paul Evan Greenwald on "The Effective Use of Video and How to Successfully Read the Body Language of Deponents."
Favorite Resource
Favorite Books:
Thanks for Listening
This information is coming to you to inspire you and drive you forward. Be bigger than you know yourself to be! If you haven't already done so, please take a minute to leave a quick 5-star review rating and honest review on iTunes by clicking here.
Miranda McCroskey – host of Lawpreneur Radio