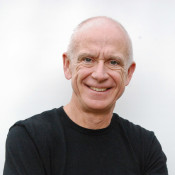 Walt Hampton of Summit Success, LLC is an executive coach and consultant who helps lawyers increase their productivity, master their time, get more clients and have more fun. Walt is a leading authority on the application of positive psychology and wellness in the workplace, he is the best-selling author of Journeys on the Edge: Living a Life That Matters, and The Power Principles of Time Mastery: Do Less, Make More, Have Fun. He is also an attorney.
Listen to the podcast
Fail fast to succeed faster
When Walt left law to begin his coaching business, he forgot all of the fundamentals of business.  When he remembered them and used them in his coaching practice his business quickly took off to become a multinational coaching and consulting firm.
Tell us something good
Walt tells us that one of his greatest recent experiences was standing on top of Mt McKinley in Alaska with his wife and one of his sons.  Fulfilling a quest that had begun more than thirty years before.
Listen as Walt speaks with pride of raising four children, three of them on his own as a single dad.
Walt is also very proud of his marriage to his wife and business partner.
How do you support a Lawpreneur?
Walt has two frameworks that he uses in his practice both of which apply to attorneys:

For Solopreneurs and mid-sized firms to walk them through a six month program which leads to large revenue growth.
For attorneys looking to transition out of the practice of law, Walt works to evaluate strengths and options to make the transition as easy as possible.
Favorite Resource
Evernote makes it easy to remember things big and small from your everyday life using your computer, phone, tablet and the web.
Walt's Books:
Journeys On The Edge: Living A Life That Matters Squeezed by time and snared in self-imposed entanglements, many fail to live the lives they once imagined, but there is another way. Journeys on the Edge shows you easy ways to drop excuses and break out of the "survival mode" rut. Adventurer, attorney, and photographer Walt Hampton shares a series of inspiring stories that illustrate how to live a life on purpose and with passion while experiencing fun, freedom, and fulfillment. This dream-inspiring, spirit-awakening book tells us it is possible to have it all, so take a journey to the edge.
The Power Principles of Time Mastery: Do Less, Make More, Have Fun This thing called time: Everyone wants to manage it; everyone wants more of it! The problem is that we ve got all the time there is; and in the end, time simply can t be managed. Time just is. We can, though, become masters of our time. Drawing on his stories and experiences as a single parent, success coach, entrepreneur, trial lawyer, athlete and international adventurer, Walt teaches you the essential tools, tips and strategies – and the mindset – that will empower you to finally take charge of your time so that you can achieve your most cherished goals and dreams and enjoy unparalleled success. Read this book but only if you want to: Do less Make more And have a lot more fun Become a Master of your time today!
Thanks for Listening
This information is coming to you to inspire you and drive you forward. Be bigger than you know yourself to be! If you haven't already done so, please take a minute to leave a quick 5-star review rating and honest review on iTunes by clicking here.
Miranda McCroskey – host of Lawpreneur Radio