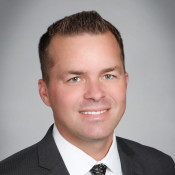 Jesse Randolph of Randolph Legal Group is a former big-firm lawyer who, after 12 years in practice, recently decided to pursue a career as a solo practitioner. While the focus of Jesse's practice is employment law, as a solo practitioner he inevitably works in a variety of different fields. In addition to practicing law, Jesse teaches law (Civil Procedure and Deposition Skills) as an Adjunct Law Professor at Trinity Law School in Santa Ana, CA. He actively serves in his church (Compass Bible Church, Huntington Beach) as a small group leader and Sunday School teacher, is married, and has four children (ages 8 and under).
Listen to the podcast
Show Highlights
Jesse tells us that it is important to choose a focus area for your practice.
Hear Jesse discuss how he leveraged his experience of having represented both sides in employment law cases.
Jesse reminds us that it is very important to focus on your community and that value will come from that service.
Jesse describes learning that billing doesn't necessarily equal payment and that he has to budget his time for billable hours as well as practice development.
Favorite Resource
Favorite Books:
Holy Bible: New Living Translation This text Bible offers readers the clear and accurate New Living Translation along with features such as a topical verse finder and full-color maps. The eBook edition contains robust navigational links that help the reader quickly locate a verse or move around in a particular book of the Bible.
Thanks for Listening
This information is coming to you to inspire you and drive you forward. Be bigger than you know yourself to be! If you haven't already done so, please take a minute to leave a quick 5-star review rating and honest review on iTunes by clicking here.
Miranda McCroskey – host of Lawpreneur Radio