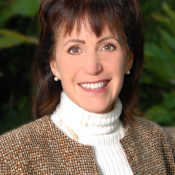 What supports a Lawpreneur? Listen to Merry Neitlich of Extrememarketing.org  as she talks about strategies for successful business development in today's marketplace.  With over 25 years in professional services marketing, Merry has been assisting law firms and other professional services to create a distinction in the marketplace and increase positive results from business development efforts.
Merry is a leader in professional services consulting, specializing in customized business development solutions and marketing programs.  She provides clients with the tools to grow relationships and to successfully identify, court and convert targets into clients.  In addition to proven business development and revenue-generating programs, she designs brand development and client satisfaction programs that lead to business.
With extensive experience in change process management, Merry is often called upon to assist firms implementing comprehensive marketing programs. She has interviewed hundreds of clients across the country.  Her work includes a variety of training programs in business development, client retention and satisfaction programs and presentation skills.  She is also an experienced and successful business development coach.
Sponsors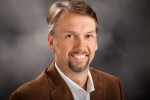 Bill McCroskey of McCroskey Consulting takes customer service to the next level.  If your company is looking to provide excellent service, bring Bill in for an assessment.  He knows how to teach you how to close 'em, keep 'em and copy 'em…the goal of any growing and thriving company! Call 657.210.1849
Listen to the podcast
Fail fast to succeed faster
As the saying goes, "getting lawyers to market is like herding cats." In learning how to deal with rejection and negativity, Merry realized she must consider the change process – constantly lowering the level of concern, and increasing the level of use.
Tell us something good
Merry worked with a full service small firm, Alpert Bar & Grant, in which each of the partners was involved in leadership and service. Merry redid the firm's website and weaved the "leadership" brand essence through the whole website.
What's on your desk?
Merry is working with a firm in LA that works with nonprofits, including hospitals and universities. In developing the firm's website, Merry is using a holistic approach to ensure that the firm is marketing in many areas. She has the firm answer questions like "where do we want to be business-wise" and "is the firm client-focused?" which are especially important issues in today's legal market.
Favorite Resource
Favorite Books:
Selling the Invisible: A Field Guide to Modern Marketing SELLING THE INVISIBLE is a succinct and often entertaining look at the unique characteristics of services and their prospects.
You Just Don't Understand Women and men live in different worlds…made of different words. Spending nearly four years on the New York Times bestseller list, including eight months at number one, You Just Don't Understand is a true cultural and intellectual phenomenon.
Favorite Quote of the Show in a One Minute Clip
Thanks for Listening
This information is coming to you to inspire you and drive you forward. Be bigger than you know yourself to be! If you haven't already done so, please take a minute to leave a quick 5-star review rating and honest review on iTunes by clicking here. Miranda McCroskey – host of Lawpreneur Radio