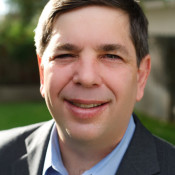 In 1986 David Sparks of Sparks Law and MacSparky was an engineering student that joined his collegiate debate team. David had tremendous success as a debater and before long he was hooked. David attended Pepperdine Law School as a Dean's Merit Scholar; he made the Dean's List and, after an externship with a Federal District Judge, graduated in 1993 with the sole purpose of getting in a courtroom just like Atticus Finch. David joined a law firm full of remarkable lawyers where he was promised me he'd get time in a courtroom. They made good on that promise, letting David go to trial (and win) his first case just a few months after swearing into the bar.
Listen to the podcast
Fail fast to succeed faster
David tells us that having recently gone solo he didn't realize how much time the administrative parts would take.  He's actively looking for ways to streamline those processes.
Tell us something good
Listen as David explains how he knows that this was the right time in his life to leave a big firm and go on his own.
What's on your desk?
David works with clients of all sizes from Multi-Million Dollar businesses to two guys with a lap top doing primarily transactional work.
He acts as in house counsel for clients that are too small to hire an attorney full time.
David says he also acts a "traffic cop" by bringing in other attorneys to assist when needed
Favorite Resource
David highly recommends using SaneBox manage your inbox.
Favorite Books:
David has written several books including the MacSparky Field Guides which can be found here.
iPad at Work Great ideas and advice on using your iPad as a business tool! More and more iPad users discover every day that the versatile, portable iPad has countless business uses. From small businesses to high-profile corporations, companies are integrating iPads into their systems and workplaces at a phenomenal rate. Written by the acclaimed co-host of the Mac Power Users podcast, iPad at Work explores the best practices and software recommendations forincorporating the iPad into a work environment
Mac at Work Bridge the gap between using a Mac at home and at the office Now that you love your Mac at home, you want to use one at the office without missing a beat of productivity or professionalism. This unique guide shows you how. You'll find best Mac business practices for handling word processing, spreadsheet and presentation creation, task and project management, and graphics. The book also explores topics such as hardware maintenance, how to synchronize with multiple computers, data backup, and communication with Windows networks.
Thanks for Listening
This information is coming to you to inspire you and drive you forward. Be bigger than you know yourself to be! If you haven't already done so, please take a minute to leave a quick 5-star review rating and honest review on iTunes by clicking here.
Miranda McCroskey – host of Lawpreneur Radio