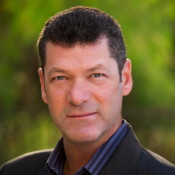 Marc Honorof of Costello Insurance Agency has been an entrepreneur for the past 25 years. He works with startups and high growth companies, but has recently put together a National Program to insure Lawyers for their E&O coverage. Marc has been able to enhance coverages and reduce premiums for firms sized from 1 – 100.
Listen to the podcast
Fail fast to succeed faster
Marc tells us that while he was working in a position where he packaged books for publishers he put together a Facebook game.  However, Facebook is such a cluttered environment it is hard to rise above the noise.   Marc realized that he wasn't fully committed to the process and he learned that without commitment you're dead in the water.  Committing to something provides total freedom.
Tell us something good
Marc shares how he had a client in the technology space ask for E & O insurance in a panic.  Marc translated the contractual requirement for E & O insurance in to language that the underwriters could understand.  Marc was able to help  the client meet the contractual obligation, cover themselves and not spend more money than they needed.
What's on your desk?
Marc saves attorneys thousands of dollars on E & O Insurance each year.
Listen as Marc tells us that insurance is best bought early;  Once you have some insurance, it easier to get more.
Favorite Resource
Marc tells us that there is nothing like networking and meeting face to face.
Thanks for Listening
This information is coming to you to inspire you and drive you forward. Be bigger than you know yourself to be! If you haven't already done so, please take a minute to leave a quick 5-star review rating and honest review on iTunes by clicking here.
Miranda McCroskey – host of Lawpreneur Radio