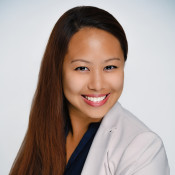 Bow has a global background, having started her career with Servcorp Virtual Offices five years ago in Bangkok, Thailand and transferred to her current location in Irvine, CA two years ago. She has helped her clients face the challenges of emerging businesses in different markets and her passion is helping her clients work smarter, not harder and direct them to the path of success, in a shorter time.
Listen to the podcast
How do you Support a Lawpreneur:
A Virtual Office and/or Executive Suite helps your business compete with the industry leaders with the support of a Fortune 500 company, at a fraction of the cost.
Servcorp offers a total business solution including IT support, a 5 star business image, professional team support and receptionist handling services.
Servcorp supports business of all sizes from solo Lawpreneurs to multinational businesses.
A Virtual Office and/or Executive Suite ensures all the additional costs and time associated with running a business are included in the membership and taken care of.
Servcorp offers on-demand administrative services such as appointment scheduling, social media management, client retention management, etc.
Thanks for Listening
This information is coming to you to inspire you and drive you forward. Be bigger than you know yourself to be! If you haven't already done so, please take a minute to leave a quick 5-star review rating and honest review on iTunes by clicking here.
Miranda McCroskey – host of Lawpreneur Radio