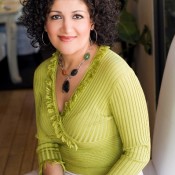 What supports a Lawpreneur? Listen in as Katy Goshtasbi, Founder & CEO, Puris Personal Brand Solutions, branding expert and a former securities lawyer for 15 years discusses how to stand out, be unique, have a consistent, clear message and personal brand as a lawpreneur.
She has been blessed with an eye for the creative process around building a successful personal brand and presence in her own career and for businesses and individuals. In her "other" career,
Katy was a practicing securities attorney for thirteen years. Katy has practiced in-house as their investment counsel, in a law firm, at the Securities & Exchange Commission in Washington, D.C. as Senior Counsel, and lobbied on Capitol Hill. It was during her practice as a lawyer that she noticed that attorneys had a poor image.
She became fascinated about how a positive change could occur in perception of attorneys. Specifically, why was it that she was able to market herself well and thus her legal career was thriving, but colleagues were struggling? That's when personal branding became her passion and she stopped her legal practice in order to be of assistance to others.
Sponsors

Amy Montes of the Law Office of Amy Montes provides excellent family law representation in Orange County, California.  Listen to her Lawpreneur Radio podcast!
Listen to the podcast
Fail fast to succeed faster
When Katy left securities law to follow her passion, she had to get clear that her identity was not as an attorney but as a person.  She wanted to be a contribution.  Her advice to the Lawpreneur:  Be happy first, then be a legal success.
Tell us something good
One of Katy's clients emailed her that her personal branding advice had saved the client's life.  She realized then that she could really do good in that community.
Katy got one of her first big clients out of doing community service – another example of Givers Gain.
Look at life differently:  Not from "I am an attorney, and attorneys do/do not do that."
What's on your desk?
Katy is a personal branding expert focusing on Lawpreneurs.
Favorite Resource
Mastermind groups
American Bar Association
National Speakers Association
Thesaurus.com
and her intution
Katy Goshtasbi's Books:
Personal Branding in One Hour for Lawyers
With over 1.2 million licensed attorneys in the United States, how do lawyers stand out from their fellow practitioners and get jobs, promotions, clients, and referrals? To survive and thrive, lawyers must develop their own intentional personal brand to distinguish themselves from the competition. In Personal Branding in One Hour for Lawyers, personal branding expert and experienced attorney Katy Goshtasbi explains how attorneys can highlight their unique talents and abilities, manage their perceptions, and achieve greater success as a lawyer in the process.
Favorite Quote of the Show in a One Minute Clip
Thanks for Listening
This information is coming to you to inspire you and drive you forward. Be bigger than you know yourself to be! If you haven't already done so, please take a minute to leave a quick 5-star review rating and honest review on iTunes by clicking here.
Miranda McCroskey – host of Lawpreneur Radio