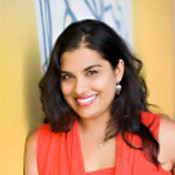 Ann Jenrette-Thomas, Esq., CPCC, ACC, of Esquire Coaching is an attorney, executive, leadership and diversity coach, organizational consultant, and facilitator. Ann has authored 3 books, including The Happy Law Practice: Expert Strategies to Build Business While Maintaining Peace of Mind. For over 18 years, Ann has worked with leaders and executives in an array of industries to strategically reach beyond their normal limits and concepts and exceed their personal and professional goals. Ann founded Esquire Coaching with the mission of empowering attorneys to achieve extraordinary personal and professional success. Through her unique business model and strategic approach, she helps her clients build a successful law practice or career while also creating the life they desire. Learn more at www.EsquireCoaching.com.
Sponsors


My Case is a web-based legal practice management software built for the modern law firm. Start your free 30 days with My Case today. Tell them Lawpreneur Radio sent you!

Ruby Receptionist is the smart and cheerful team of virtual receptionists trained to make a difference in your day. From their offices in Portland, Oregon, they handle your calls with care. They deliver the perfect mix of friendliness, charm, can-do attitude, and professionalism. Best of all, your callers will think they work in your office. Meet them!
Listen to the podcast
Fail fast to succeed faster
Ann discusses why her refusal to not pick a target market hurt her ability to attract the clients who were willing to invest in themselves.
Listen as Ann explains that she needed to learn to be ready to accept good clients
Hear how she didn't realize how much time would be required to run the business and market herself and why that was important to learn.
Ann tells us how she realized that she didn't know how to sell and that she would need to know that in order to be successful
Tell us something good
At her one year anniversary, Ann had been a public speaker for the American Bar Association among others.
She learned how to re-purpose her material to better leverage her capabilities as an author, speaker and coach.
What's on your desk?
Ann is currently creating a not for profit law firm.
Expanding Esquire Coaching to bring in experts to help her clients succeed.
Favorite Resource
Favorite Books:
E-Myth Mastery: The Seven Essential Disciplines for Building a World Class Company The bestselling author of phenomenally successful and continually vital The E-Myth Revisited presents the next big step in entrepreneurial management and leadership with E-Myth Mastery. A practical, real-world program that is implemented real-time into your business, Gerber begins by engaging the reader in understanding why the entrepreneur is so critical to the success of any enterprise, no matter how small or large it may be.
The Happy Law Practice: Expert Strategies to Build Business While Maintaining Peace of Mind Is it really possible to be a Rainmaker AND have peace of mind? . . . We think so! The Happy Law Practice offers guidance on essential business development skills without sacrificing work-life balance. Twenty-one lawyers and entrepreneurs of varying expertise use their combined knowledge in law, business development, well-being, and more to bring you tips and strategies on how to make your business flourish and keep your stress levels low during the process.
The Unhappy Lawyer: A Roadmap to Finding Meaningful Work Outside of the Law The Unhappy Lawyer will help you uncover exciting alternative careers with a unique step-by-step program that will make you feel like you have your very own career coach. With chapters containing real letters from lawyers who are desperate to leave the practice of law, tales from lawyers who have shut the door on their legal careers, and powerful exercises, The Unhappy Lawyer provides a witty, no-nonsense road map for finding and pursuing engaging work outside of the law.
Favorite Quote of the Show in a One Minute Clip
Thanks for Listening
This information is coming to you to inspire you and drive you forward. Be bigger than you know yourself to be! If you haven't already done so, please take a minute to leave a quick 5-star rating and an honest review on iTunes by clicking here.
Miranda McCroskey – host of Lawpreneur Radio