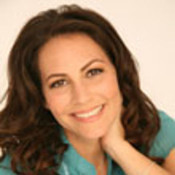 After graduating first in her law school class from Georgetown University Law School, Alexis Neely of New Law Business Model clerked for Senior Judge Peter T. Fay on the 11th Circuit Court of Appeals and then began her career at the #1 AmLaw rated firm of Munger, Tolles & Olson. She survived there for 3 years before realizing that she would never be happy working for a big law firm, billing time in 6 minute increments and not really feeling as if she was making a difference in her client's lives. With a brand new baby, a 3.5 year old and a husband staying home to take care of the children, Alexis threw caution to the wind and left the big law firm to open her own solo law practice in Redondo Beach, California. Despite knowing nothing about business, she built that law practice into a million dollar a year revenue generator in three short years by creating a revolutionary new law business model that her clients loved. She went on to write the bestselling book on legal planning for families, Wear Clean Underwear, and to teach lawyers how to attract clients, engage those clients without billing on an hourly basis, and to serve those clients using her new law business model. Lawyers using Alexis' systems report far more happiness, bigger bank accounts, and that they love being lawyers again.
Sponsors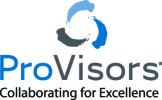 ProVisors is a community of over 4,000 senior-level trusted advisors, including attorneys, accountants, and financial services professionals, from international, regional and boutique firms. All have the common goal of sharing knowledge and  resources to help each other provide exceptional service to their clients.
Listen to the podcast
Show Highlights
Alexis tells us that the New Law Business Model is based on creating lifetime relationships with clients.
The New Law Business Model focuses on how can I create a wow relationship with clients.
Listen as Alexis explains that the old "broken" law business model wasn't going to give her the life of her dreams.
Alexis tells us that she wasn't going to listen to other attorneys any more.  She knew that she had to create something different.
She learned from other non-traditional successful professionals how to be the go-to attorney for families and small businesses.
Alexis tells us that the turning point for the business was when her clients became raving fans.
Hear how Alexis chose a niche to serve, families with young children, and then created stream-lined systems to serve them well.
Today Alexis licenses those systems and certifies other attorneys in her methodology.
Thanks for Listening
This information is coming to you to inspire you and drive you forward. Be bigger than you know yourself to be! If you haven't already done so, please take a minute to leave a quick 5-star review rating and honest review on iTunes by clicking here.
Miranda McCroskey – host of Lawpreneur Radio